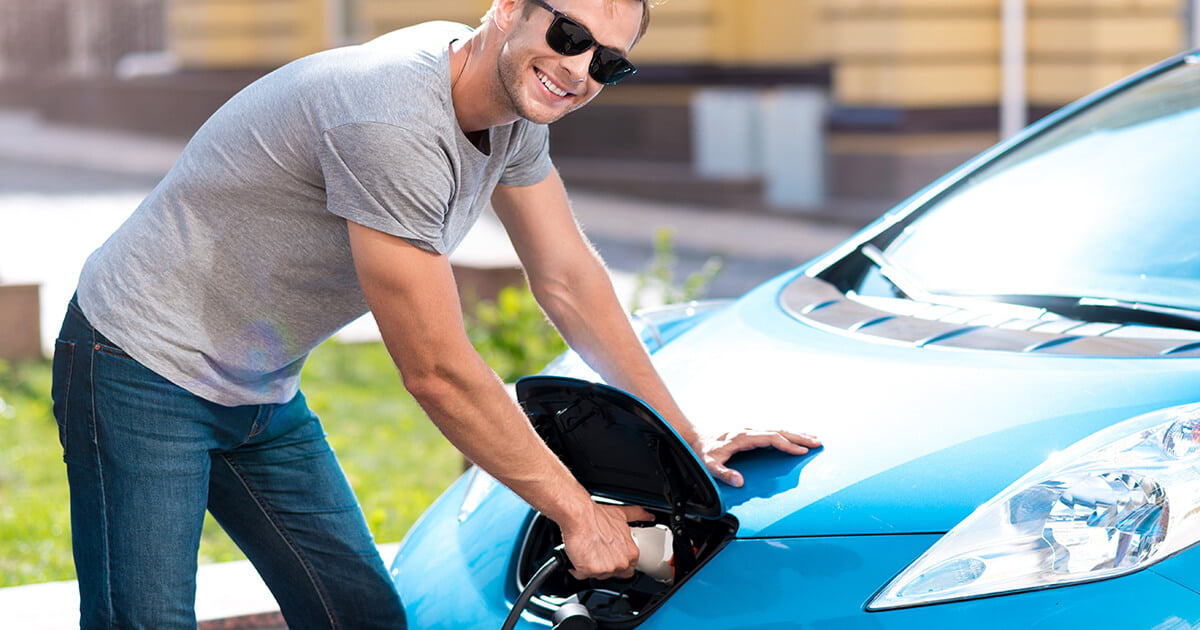 OZEV Grant: Workplace Charging Schemes
As the electric vehicle industry continues to develop and grow, the demand for EV charging points will increase dramatically. Electric vehicle users are already looking for ways to make charging their car or van more convenient during all times of their day when their car is parked. Businesses and commercial premises such as hotels, gyms and retail parks will discover it's in their best interest to meet the needs of their employees and customers.
For workplaces where parking is essential and people spend a large percentage of their day, EV charging points will provide EV users with the infrastructure to stay charged away from home.
Making the commitment to invest in charging points might initially appear to be an unaffordable project but with workplace charging schemes available, you can become one of the many businesses planning for an electric future.
What is a workplace charging scheme?
Government-funded schemes are designed to incentivise people to become part of a bigger movement. In the UK's bid to combat climate change, the banning of sales of petrol/diesel cars and vans by 2040 is an inevitability rather than an option and makes it necessary for businesses to accommodate this change.
With increased pressure to ensure a viable alternative is in place for the currently dominant vehicle types and to support the UK's need to go green, the government has created schemes to enable commercial, workplace and residential properties to get involved. As part of almost a billion pounds designated for transforming the current electric vehicle charging network and EV vehicle sales, business owners can find it easier and cheaper than ever to improve their suitability for EVs.
The main schemes currently available come from the Office for Zero Emission Vehicles (OZEV) who are a team working across the government to support the market for zero-emission vehicles. OZEV provide five schemes as part of their EV directive and one of these is the Workplace Charging Scheme (WCS).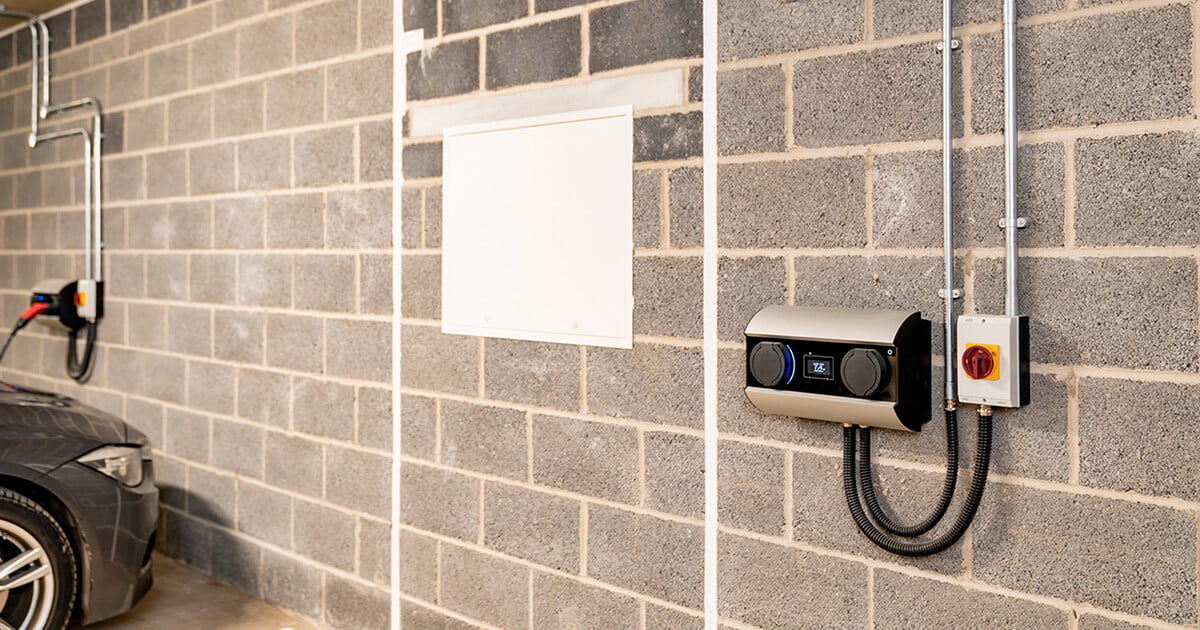 What is the OZEV Workplace Charging Scheme grant?
The Workplace Charging Scheme is a voucher-based scheme that provides support towards the up-front costs of the purchase and installation of electric vehicle charge-points for eligible businesses, charities and public sector organisations.
The grant scheme is available in England, Wales, Scotland and Northern Ireland, but is not available in the Channel Islands, Isle of Man or crown dependencies.
The new system will pay up to 75% of the purchase and installation costs, up to a maximum of £500 per socket with a maximum of 20 sockets. When your installer redeems the voucher, the system checks the installation costs provided by your installer and generates the grant level that the installer will discount from your bill. Installations already completed before a voucher has been issued will not be eligible.
To qualify for the scheme, a business must have sufficient off-street parking (e.g. a car park or lot space that's not on the street) to install the charge points. Businesses do not currently need to have electric vehicles but you will need to express an existing or future need for them to benefit the business. Your charging station must also be installed by an OZEV-approved workplace charging station installer.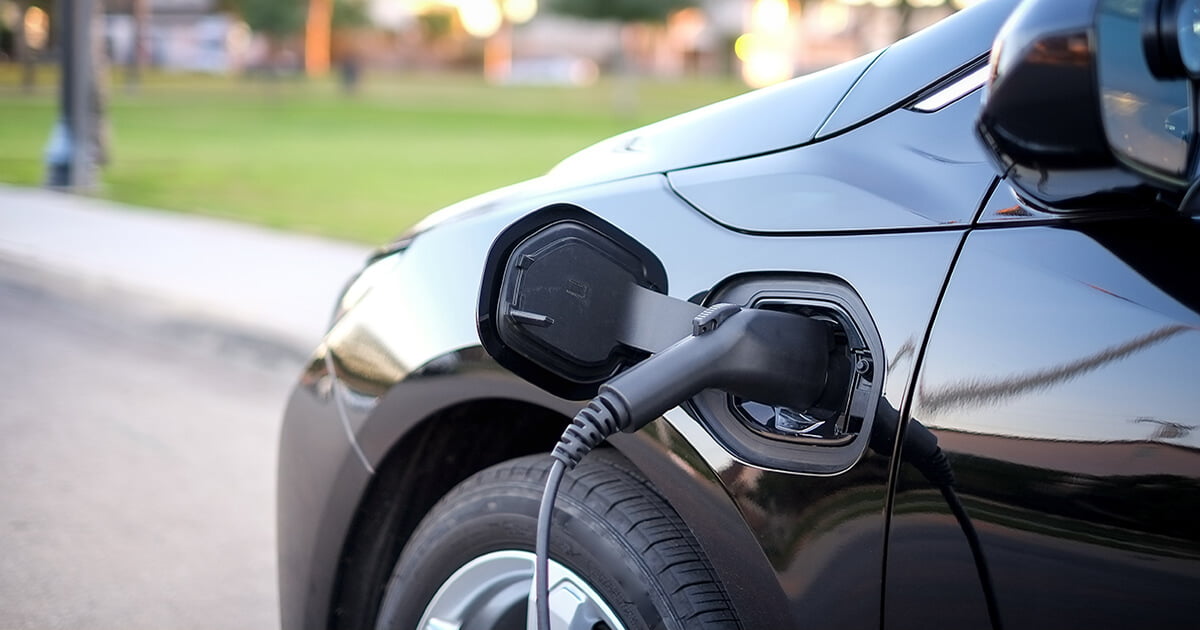 How to apply for the OZEV grant?
So how do you get access to the OZEV grants? The applicant must apply using the online application portal. If an applicant is eligible they receive a voucher on screen or by email.
This voucher will contain a unique code (which will need to be referenced in subsequent documentation related to the scheme) and will detail the applicant's details, the installation sites, the expiry date and the number of sockets and sites the voucher is valid for. The voucher is only valid for 120 days so the installer and redemption must be completed within this time.
Applicants can only redeem their WCS voucher with authorised installers, such as Sevadis, as they claim the grant on behalf of the applicant.
Following the successful installation of the sockets as detailed in the voucher, the installer must input the voucher code into the installer portal, to begin the redemption process. The system will calculate the 75% of the total cost of installation and confirm the grant level associated to each voucher.
OZEV will make a payment to the authorised installer on behalf of the applicant for eligible installations.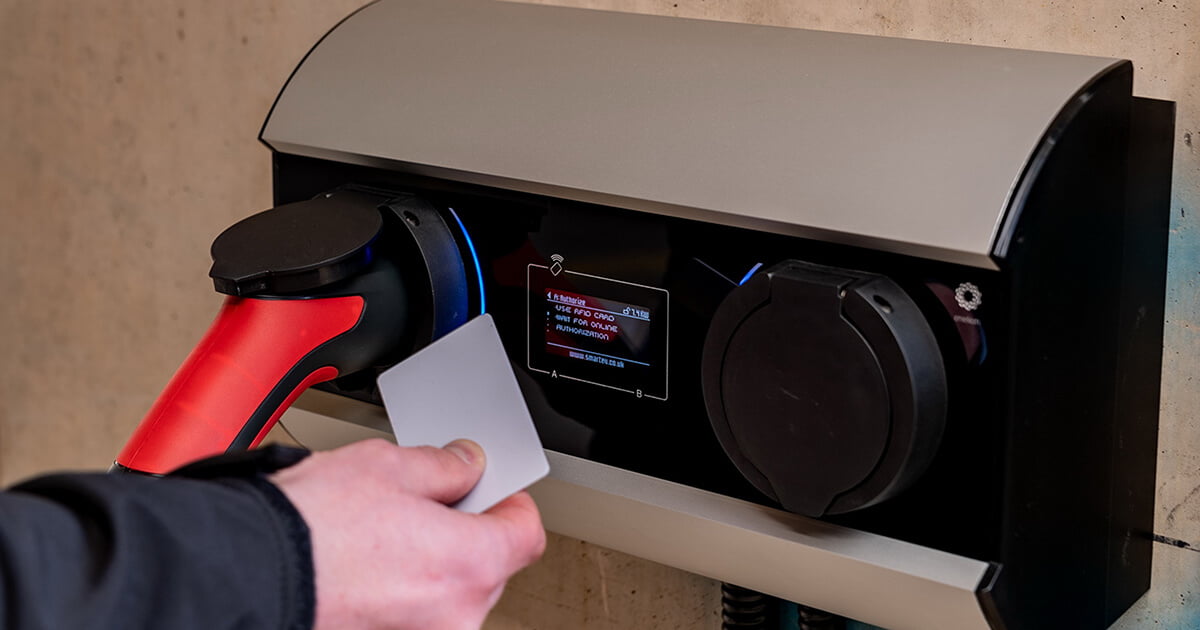 What are the benefits of EV charging points for businesses?
Workplace EV charging is ideal because cars are parked at workplaces for a long period of time, whether they're personal commuter vehicles or part of the company's fleet. As these cars are parked for extended lengths, access to EV charging points ensures they're always ready to go and don't need to access expensive fuel alternatives.
By 2030, it is expected that seven out of ten new cars in the UK will be electric. That's SEVEN out of TEN people that will need access to charging points at some point. If you are a business owner in the retail industry, installing electric vehicle charging points is guaranteed to increase footfall to your business. EVs need time to charge and EV users will be drawn to a place with charging stations for periods of time while their vehicles top-up.
Having EV charging points as part of your business is therefore not only a commercial investment but can increase your operational efficiency, cutting costs and giving a cleaner, more manageable, alternative for your fleet.
At Sevadis, we specialise in working with businesses to change (and improve) the way they drive their company. We provide you with a range of smart and attractive products, designed to suit all applications from the single offline business charger up to our online multi-unit load-balanced system for larger sites.
By using our commissioning service and allowing us to deliver smart online load-balanced solutions, we can work with you to get the best outcome for your electric future.
Selecting a workplace charging point
The type of charging point required will depend on the demand of your business. Typically this assessment can be done by an approved installer, who will pay a visit and offer a consultation as to the most appropriate charger.
Considerations that have to be taken into account will be:
Location and layout: chargers typically need to be situated within 2m of the car parking spot(s).
Practically of cabling installation.
Supply capacity: to enable charging, you must ensure the incoming electrical supply has sufficient capacity.
Charging speed: charging speed is measured in kW. The higher the kW, the faster the cars will charge.
Sevadis offer a complete range of online charging points that are all OZEV approved, so are completely approved as suitable for the Workplace Charging Scheme. The wall-mounted Scatalo model is both robust and aesthetically-pleasing, making it suitable for all environments.
The singular unit supports both single-phase and three-phase power connection, with output from 3.7kw to 22kW.
The duo charging point supports single-phase power connection to each connector separately, with output from 3.7kW to 7.4kW per connector. The Scatalo is a fantastic product for your workplace with the ability to use one unit for one or two spaces depending on the specifications. With a sleek, wall-mounted design this model can be installed for ultimate accessibility.
If you'd prefer a floor-standing charging point, our Grandis system boasts all of the same benefits with single or dual charging options and output for 3.7kW to 22kW.
We also offer a full installation through our network of accredited Sevadis installers throughout the UK. All the accredited installers are OZEV approved as well, to help you ensure that you receive your grant once the work is completed.
Since July 2019, charging points are required to be connected to an approved online management service, and Sevadis offer the advanced Sevadis Cloud – making use tracking, payment and billing simpler, faster and better than ever.
Still not sure? Talk to our experts at Sevadis to discuss the needs of your specific projects!
Contact Sevadis now on 0330 058 7144 or email customerservice@sevadis.com 
Published 12/08/2019