How Installing EV Chargers Can Benefit Your Business
The future of the automobile industry is electric. No longer just a possibility or likelihood but an inevitability. Adapting to new environmental schemes and upcoming changes dictated by the government will be the only way to stay at the forefront of your business sector.
If you really want to keep up with the demands of your employees and customers and stay on par with your competition then you need to look toward the future.
We're sure you're already well aware of the benefits of the electric vehicle but as a business, you want to know what the benefits are for you to supply the necessary infrastructure to support them.
Below we've listed FIVE benefits for your business that can be achieved by installing EV charging points.
1. Future-Proofing Your Business
The transition from fossil fuel vehicles to the electric vehicle is just around the corner. This shift in the automobile industry is the future and changes are going to have to be made by vehicle owners all over the world. By 2030, it's expected that seven out of ten cars will be electric and this will change the way people travel and plan their time.
To keep up with this change in habits, those looking to establish a competitive advantage will need to be equipped to cope with the significant expansion of the EV market in the near future. If you choose to install electric car charging points, you'll be future-proofing for whenever that change happens.
Over the next decade the government will be placing more and more pressure on centres of businesses that involve a lot of cars to make changes to their automobile habits. With more pressure will come more time restraints and higher demand.
Avoid the pressure and rush by future-proofing before the future arrives. We already know the way the industry is going so why not reap the benefits as they come in rather than panicking to adapt once they're upon you.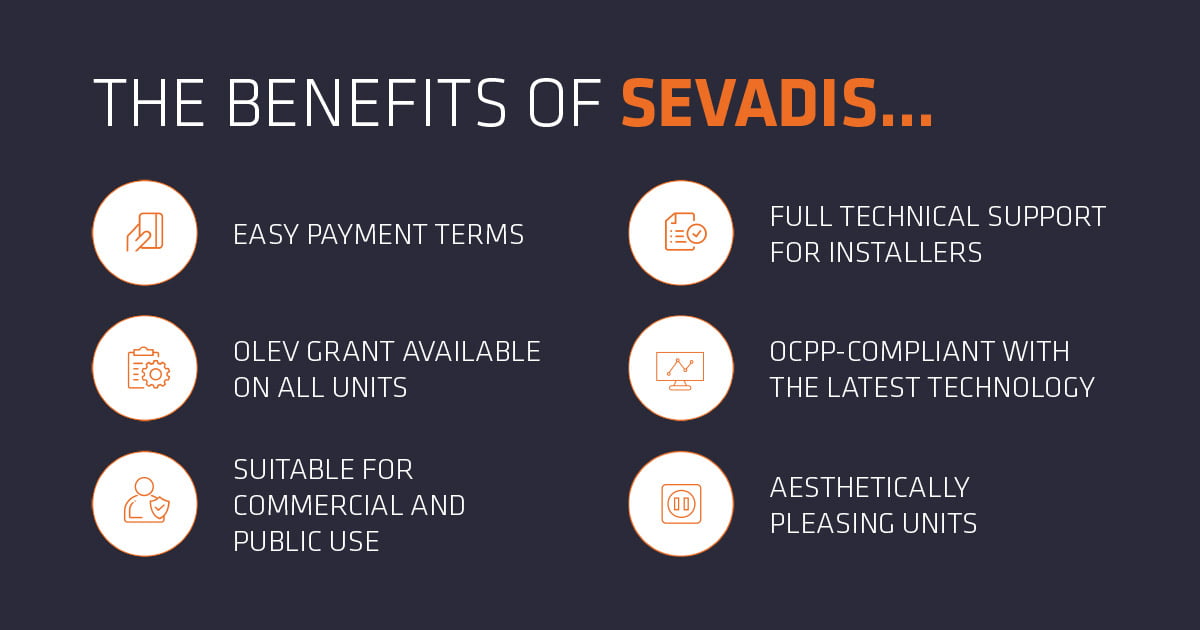 2. Essential Business Facilities
There are three main reasons that a business would need to provide charging points for electric vehicles:
1) To allow employees to charge their cars
2) To let customers and clients charge their cars
3) To power a personal business fleet
As the transition is made toward electric vehicles, business premises will be expected to provide ways to accommodate this on site. For example, if a client or customer were to drive a long distance to get to your site for business or leisure, their electric vehicle would probably need a recharge.
If you do not have the essential business facilities on-site to charge their car then how can consumers and employees be expected to travel the distance?
Demand is going to increase and sites with essential business facilities will benefit from installing charging points in the same ways that people currently use supermarkets for their petrol stations while also investing in their products.
3. Encourage New Custom to Your Business
EV users are always trying to find more convenient ways to keep their vehicles charged up. With electric vehicles on the rise it's not an estimation that by having an electric vehicle charging point on your premises, it will incentivise and encourage new custom.
While consumers may not immediately change their shopping habits, if they are an electric vehicle owner that currently favours a site without charging points, your site could appear more attractive and useful to them.
EV chargers also have the potential to encourage longer customer visit duration. This is based on how long it takes to charge their vehicle sufficiently (which will rely on the type of charging point installed).
Based on the average time of charge needed for sufficient mileage, most EV drivers are likely to be plugged in for around an hour. This will give them lots of time to make full use of your site, putting money back into your business.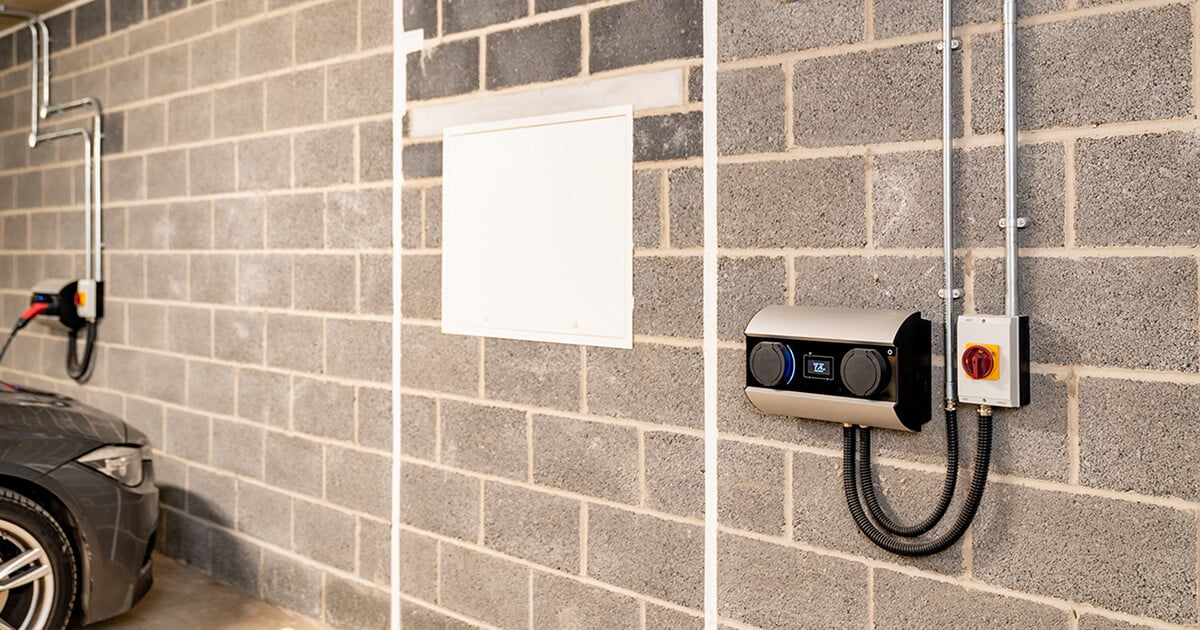 4. Increase Awareness For Your Business
Once an EV charger is installed on your premises, your business will be included on smartphone apps that show EV drivers the charging stations closest to them or in areas they will be travelling to.
Applications such as ZapMap are used by electric vehicles owners to plan routes, locate premises with electric charging points and create discussion. Users can log successful charges and give reviews based on their experience.
Good reviews build brand loyalty and a successful charging session can inspire users to return, influence others to visit your business to experience it for themselves.
For Sevadis, applications are a key part of our innovative charging systems. Sevadis Cloud is a means of tracking and billing the use of electricity. It gives the user a means of controlling the car charging from their phone and paying the electricity cost directly via the automated payment system.
Sevadis Cloud makes it easy for customers to return to a Sevadis charging point again and again because all they have to do is plug-in, activate the charge then unplug when they're done. The payment is automatically billed without hassle.
This also means that your employees can set up their own accounts and charge whenever they need and don't have to worry about carrying their cards—all they need is an account.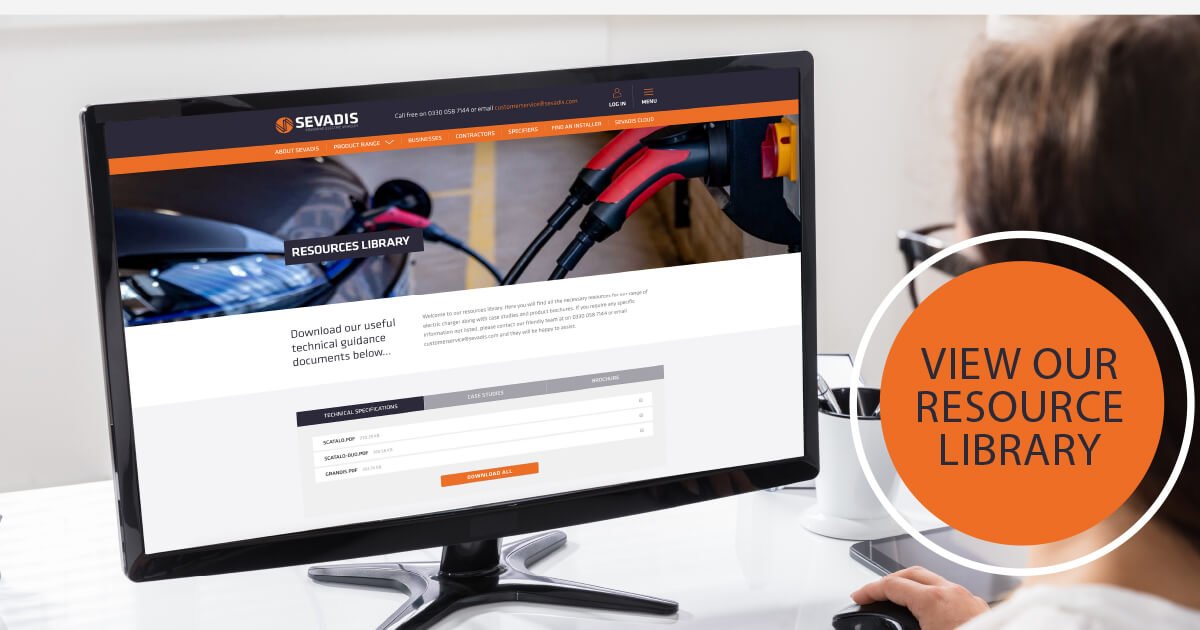 5. Reduce Your Business Carbon Footprint
No company is immune to the backlash of a scandal. These days, businesses constantly strive to take an ecological approach wherever they can. Even the biggest businesses aren't immune to the scorn of the public eye as seen by the 2015 Volkswagen emission cheating test scandal ('dieselgate') and the lasting damage of the BP Deepwater Horizon misconduct.
Of course, the above are very extreme examples of negligence. The main focus of current businesses is to improve their carbon footprint wherever possible. While the above points have covered benefits you can gain from your workers and consumers, reducing your carbon footprint can directly impact how your business functions.
EVs emit zero tailpipe greenhouse gas emissions, which helps to improve air quality. Electric vehicles are much quieter than petrol or diesel cars which helps to reduce noise pollution. Pure electric vehicles are also not subject to road tax charges and can not be taxed in emission zones.
By using an electric vehicle fleet, you can take control of your environmental impact and your costs. Save time by charging vehicles up on-site during company downtime and even used the Workplace Charging Scheme to get money off your charging points installation.
There's a long way to go until the UK can consider itself completely Green but customers and clients respect a company that is aware of its own impact on the environment which can directly improve your brand image, giving potential customers and employees even more reason to look positively at your business.
How to select the right EV charging point for your business?
The demands and size of your business will dictate which charging points are the right choice for your site.
Sevadis supply floor-standing and wall-mounted EV charging points which makes them adaptable for fitting inside or on off-street open parking areas.
At The Bull Hotel near Gerrards Cross Common, the management team saw how electric vehicle charging points could improve their business and contacted Sevadis. The Bull Hotel saw the potential that EV charging points had for EV users looking for an overnight stay.
The Bull Hotel wanted chargers that were aesthetically pleasing, as the car park is at the front of the hotel. Two duo Sevadis Grandis units were chosen, supplied with the optional high-grade matt black aluminium finish.
The hotel also made the decision to use RFID authentication to control the charging, with a number of cards being available to guests that request them, so that usage can be tracked and recorded. The chargers are rated to 22kW, enabling guests to fully charge their cars overnight.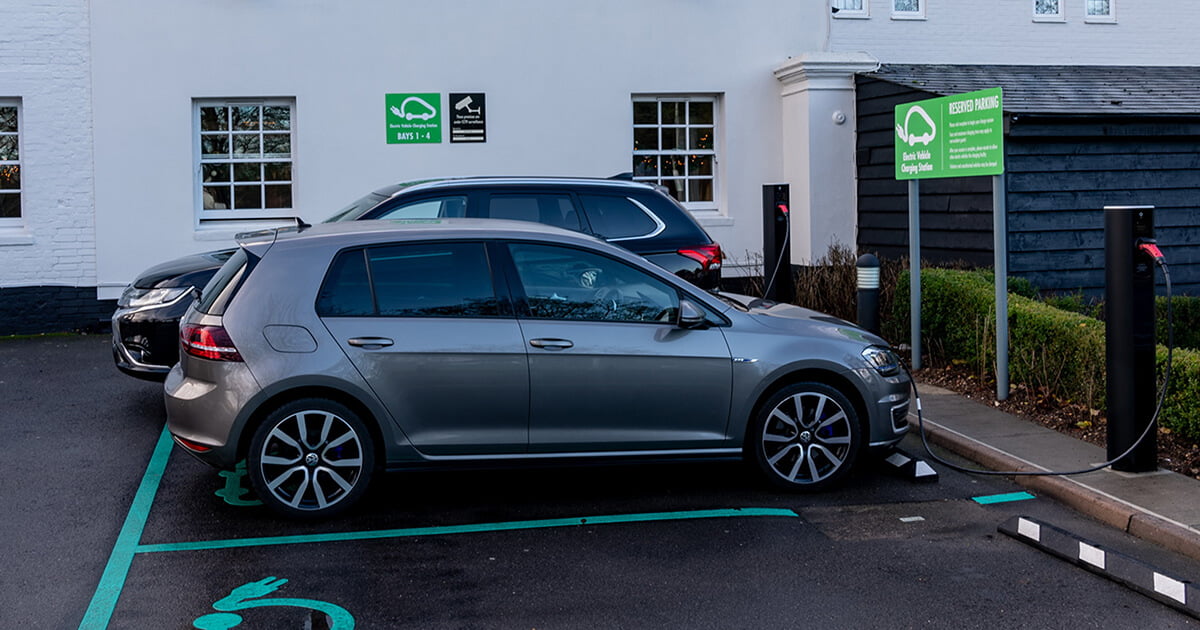 At Sevadis, we can work with you to assess the requirements of your business to make a decision about the best charging points for your premises. With floor standing and wall-mounted options available with single and duo sockets, we can make charging even more efficient for your consumers and employees.
Not to mention, we only use trusted installers for our Sevadis units so find an installer near you today!
Don't hesitate to improve the way your business works, contact Sevadis today on 0330 058 7144 or email customerservice@sevadis.com
Published 25/09/2019