The Brief
Ram Quarter is an exciting new development on the site of the former Young's Brewery in Wandsworth. Brewing had already been taking place on site for three centuries, and in 1831 this site was where Charles Young and Anthony Bainbridge started Young's & Co., which now has more than 220 pubs. The brewery made its final pint in 2006, and the site was sold to a property developer. Greenland Group is developing Ram Quarter into a high-end residential and retail complex, and has won Premier Guarantee's Excellence Award: 'conversion / refurbishment project of the year' 2018.
An essential part of the development is making provision for
parking, and an extensive underground carpark is integrated for
residents. Greenland was keen to offer sustainable travel options
for residents, including provision for charging electric vehicles
as an essential part of the the current and future needs of EV drivers.
Ardmore Group, the main contractor for Ram Quarter, engaged
Sevadis to provide charging points to a total of 39 parking bays.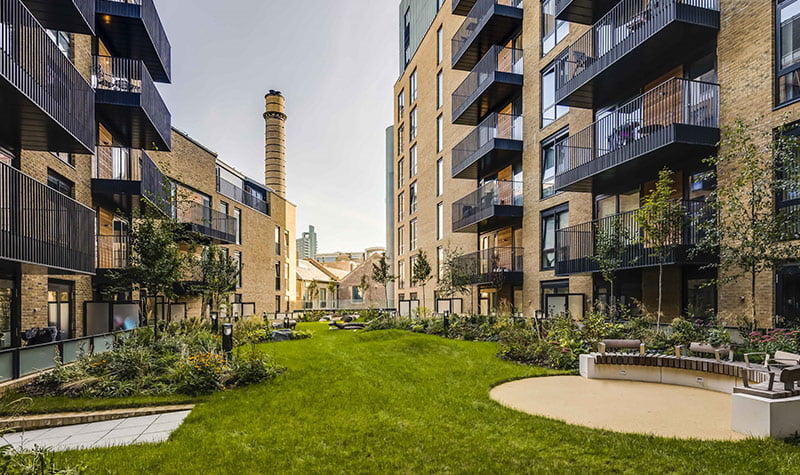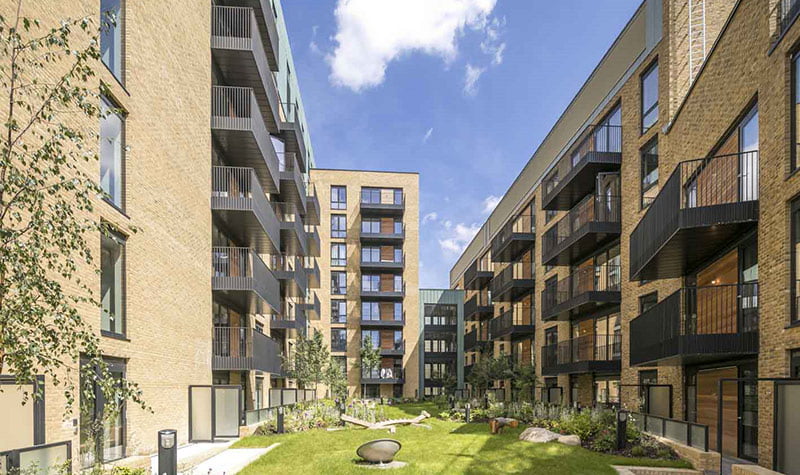 The Sevadis Scatalo
The Sevadis Scatalo was chosen for its attractive contemporary appearance
and ability to integrate with the Sevadis Cloud for management and billing.
Residents at Ram Quarter can easily connect their cars to charge any time,
using the dedicated RFID card or the Sevadis Cloud Web app to start or
stop the charge. The electricity is tracked and billed by the system
administrator, via the Sevadis Cloud online management portal.