The Brief
Henry's Walk is a self contained development of 2, 3 and 4 bedroom homes in Pensnett built by Broadhaven Homes.
A Broadhaven Homes development

Broadhaven Homes is one of the leading house builders in the West Midlands. Supported by a thriving civil engineering business of over 38 years, Broadhaven Homes have set their own high standards in terms of design and build. Henry's Walk is one of their latest new builds.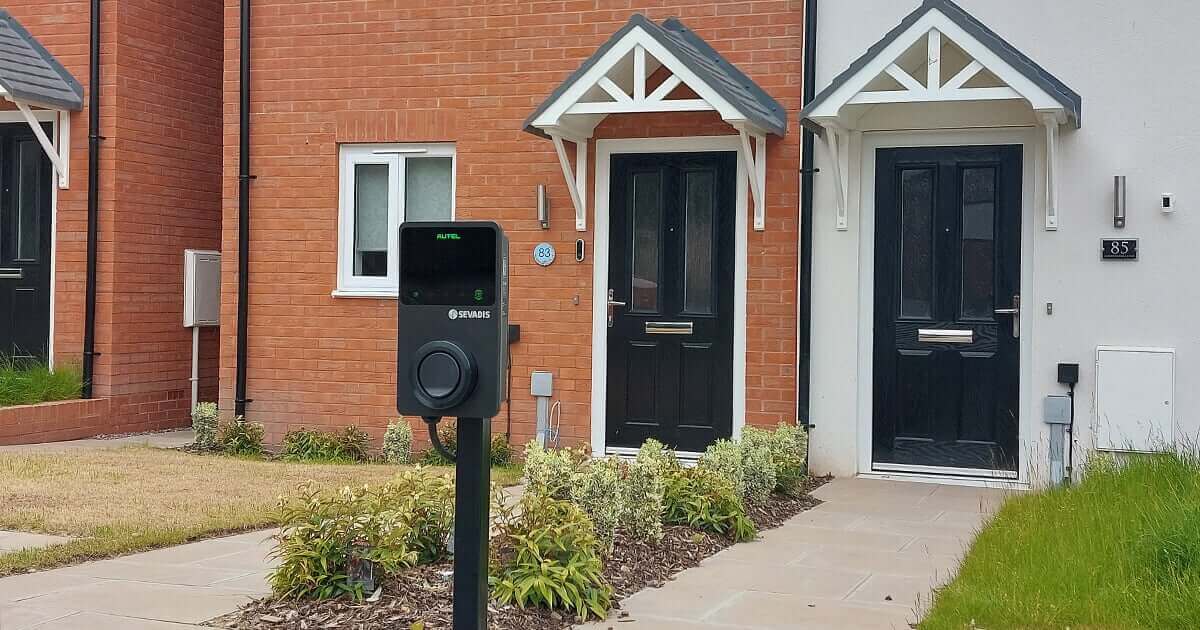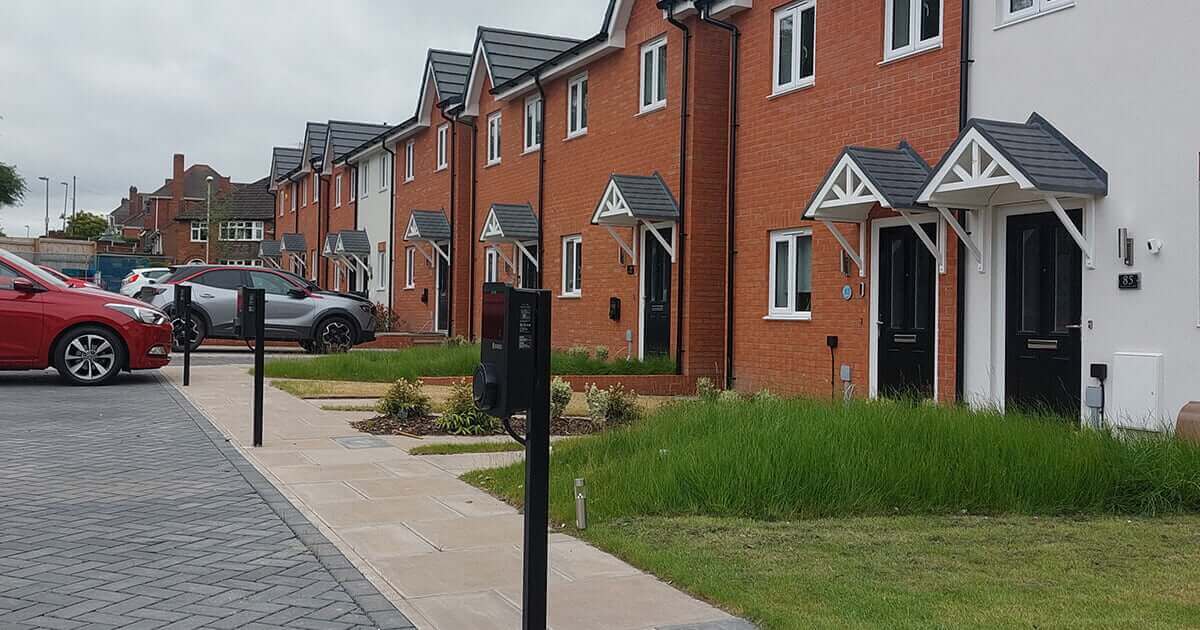 Each property has ample parking and its own smart electric vehicle charge point. A total of 32 MaxiChargers were installed across the development in a combination of wall-mounted units and floor-standing pedestals. Affordable, versatile and easy to install, the MaxiCharger was the perfect solution to fulfil Part S of the building regulations.

EV charging facilities for 32 homes
7.4 kW sockets for fast charging
Wall-mounted and floor-standing solutions
Industry-leading product reliability
Dedicated account management support