The Brief
Overlooking Gerrards Cross Common, The Bull Hotel is set in a 17th-century building in beautifully landscaped gardens. Free private parking is available and Gerrards Cross town centre and rail station are just 10 minutes' walk away. As electric vehicles continue to gain popularity, more and more potential hotel guests are making decisions about overnight accommodation based on the availability of vehicle charging points. As part of their dedication to customer care, the management team at The Bull recognised this and contacted Sevadis after having met them at the Independent Hotels Show Exhibition.
The installation works were carried out by a Sevadis
approved installer, and involved installation of underground
cabling from the main incoming supply switch room to the
charger locations. The chargers are rated to 22kW, enabling
guest to fully charge their cars overnight.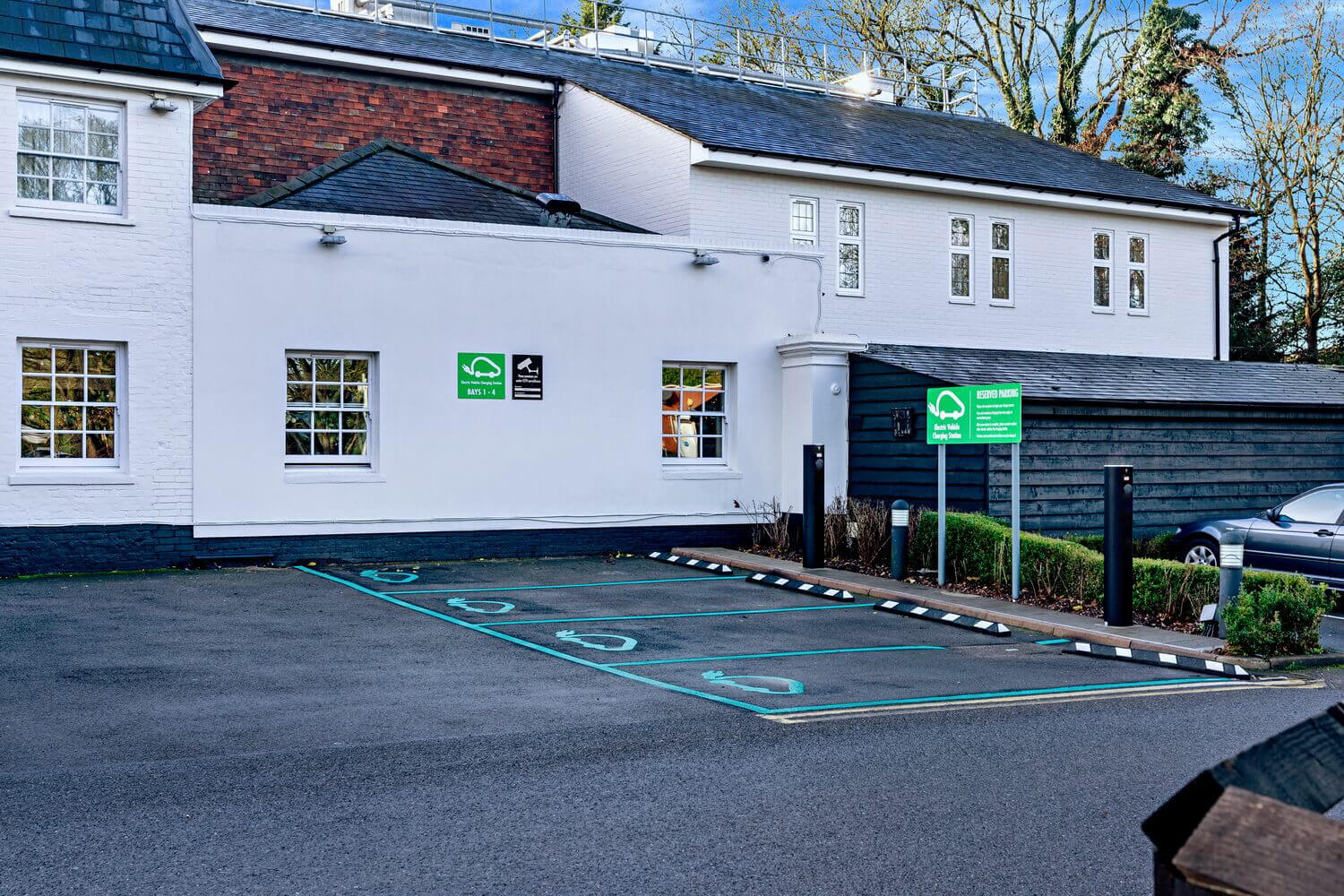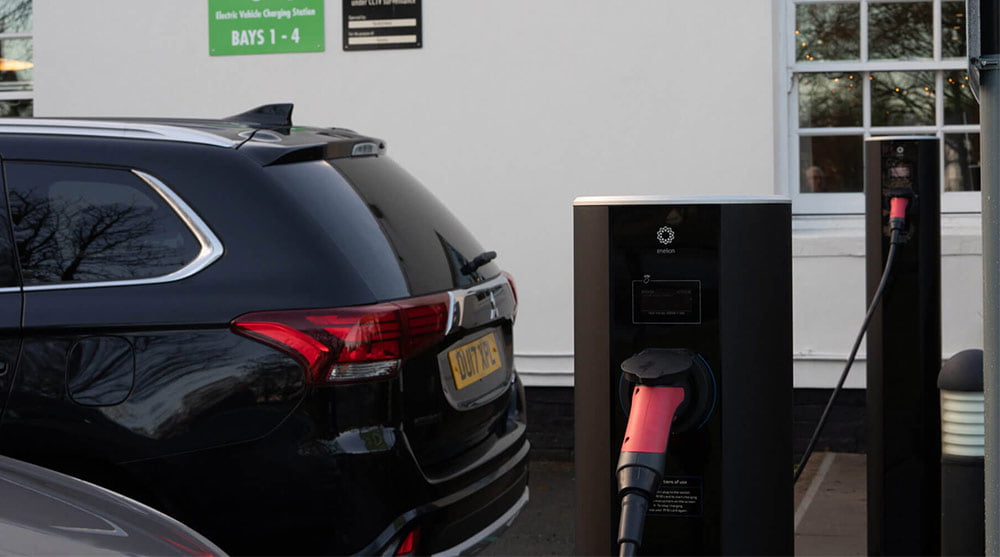 The Bull Hotel wanted chargers that were aesthetically
pleasing, as the car park is at the front of the hotel. Two duo
Sevadis Grandis units were chosen, supplied with the
optional high-grade matt black aluminium finish.
The hotel also made the decision to use RFID authentication
to control the charging, with a number of cards being
available to guests that request them, so that usage can be
tracked and recorded.