The Brief
Parade Green, Oxford is one of Unite Students new purpose-built student accommodation blocks. Unite Students has over 140 buildings and employs over 1,400 staff nationwide. The new benefit-in-kind rules offer clear tax incentives for employees to choose EVs. In some cases, EVs will be cost-neutral or even cheaper than petrol/diesel equivalents.
In anticipation of these changes and planning
conditions, Unite Students have allocated five EV
parking bays for their EV fleet at Parade Green.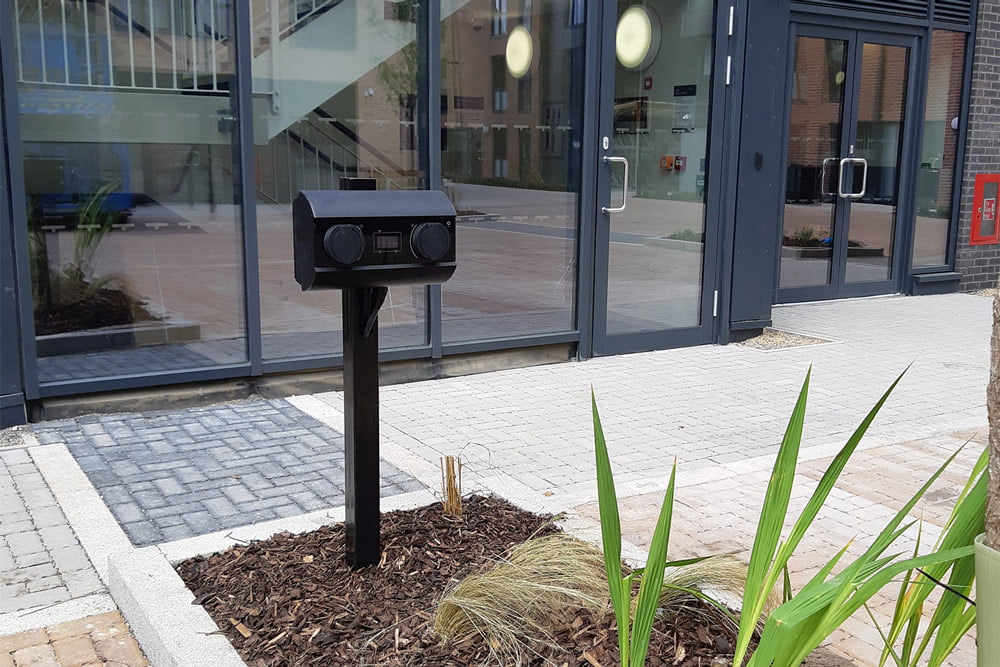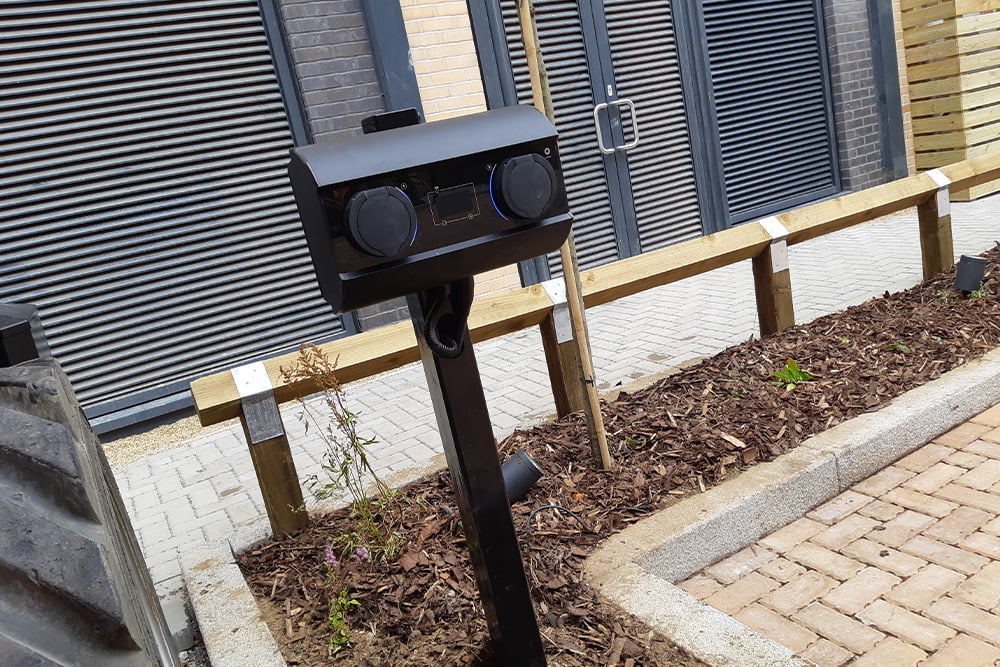 Sevadis Scatalo Duo Pedestals
Two Sevadis Scatalo Duo Pedestals and one Sevadis Scatalo
Pedestal were installed, totalling 5 charge points. These
'smart', attractive floor-standing units have dynamic load
balancing functionality preventing overload of incoming
electricity supplies and even distribution to simultaneous EV
charging. RFID cards and the Sevadis Cloud App are used to
stop/start charging and for billing electricity used.