The Brief
Pinnacle House is a selection of contemporary apartments neighbouring the Grand Union Canal in the historic village of Kings Langley. Galliard Homes pride themselves on being forward-thinking and creating functional, sustainable homes. Access International Security were awarded the electrical contract for the development.
With four EV parking bays adjacent to the building
walls, two Scatalo Duo wall-mounted charging units
were recommended.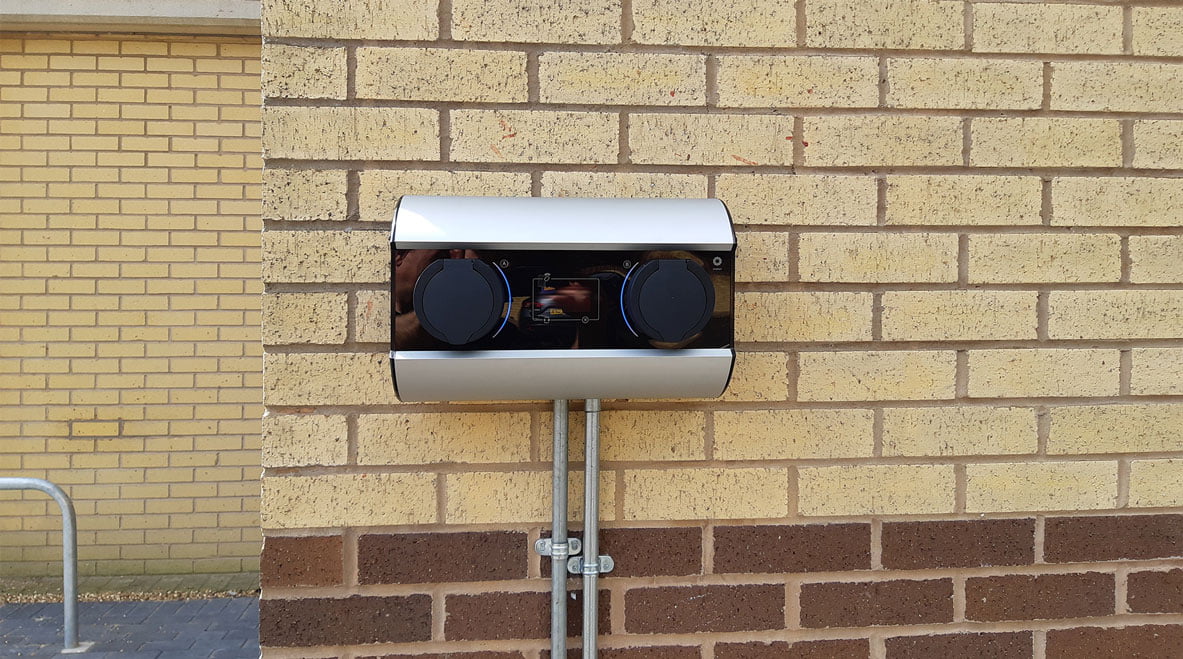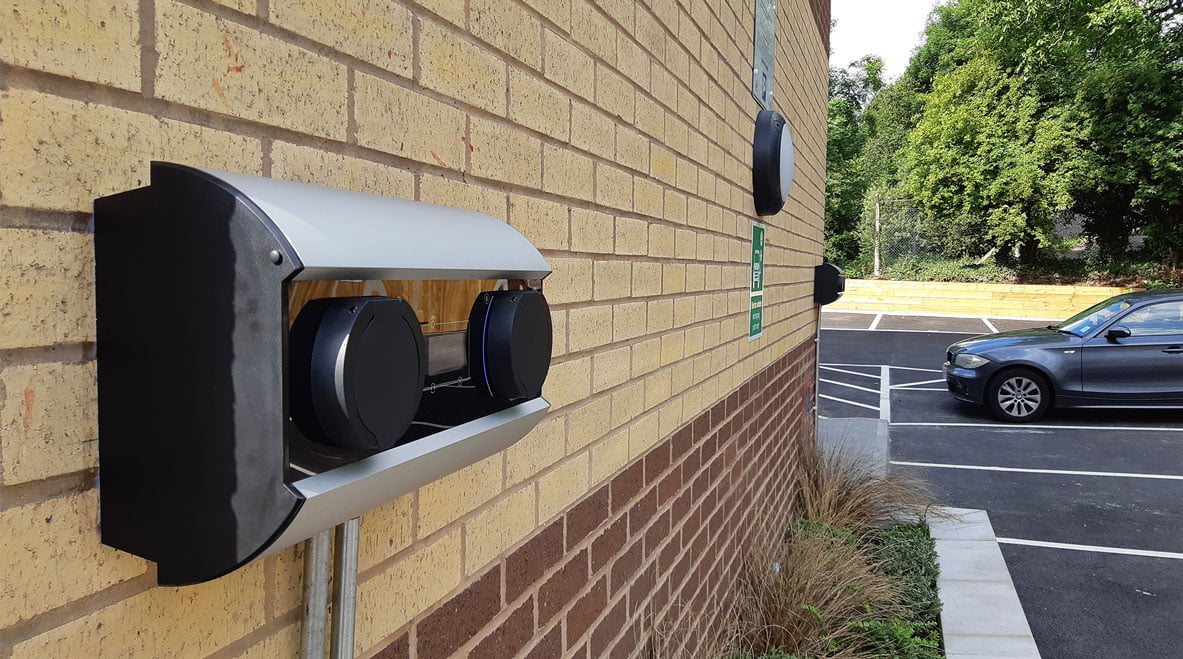 The Scatalo Duo
Finished in brushed aluminium with black Perspex panels the
Scatalo Duo units are an attractive solution. Each unit
supports single-phase power connection with output 3.7W
to 7.4W per socket. With smart online functionality, payment and
access to the chargers is via the Sevadis Cloud and residents will
use RFID cards or the Sevadis app to connect.