The Brief
The Strawberry Thief in Tadpole Garden Village, Swindon, opened in June 2022 and is one of Arkell's 90 pubs. It is the biggest building project Arkell's has undertaken so far, and the company needed to offer sufficient EV charging facilities for its customers at the new pub.
Providing customers with EV charging
With seating for more than 400 people at the Strawberry Thief, Arkell's wanted to provide sufficient EV charging facilities for its customers. Arkell's chose a combination of 22 kW and 7.4 kW MaxiCharger pillars to meet the broad range of vehicles charging at the pub.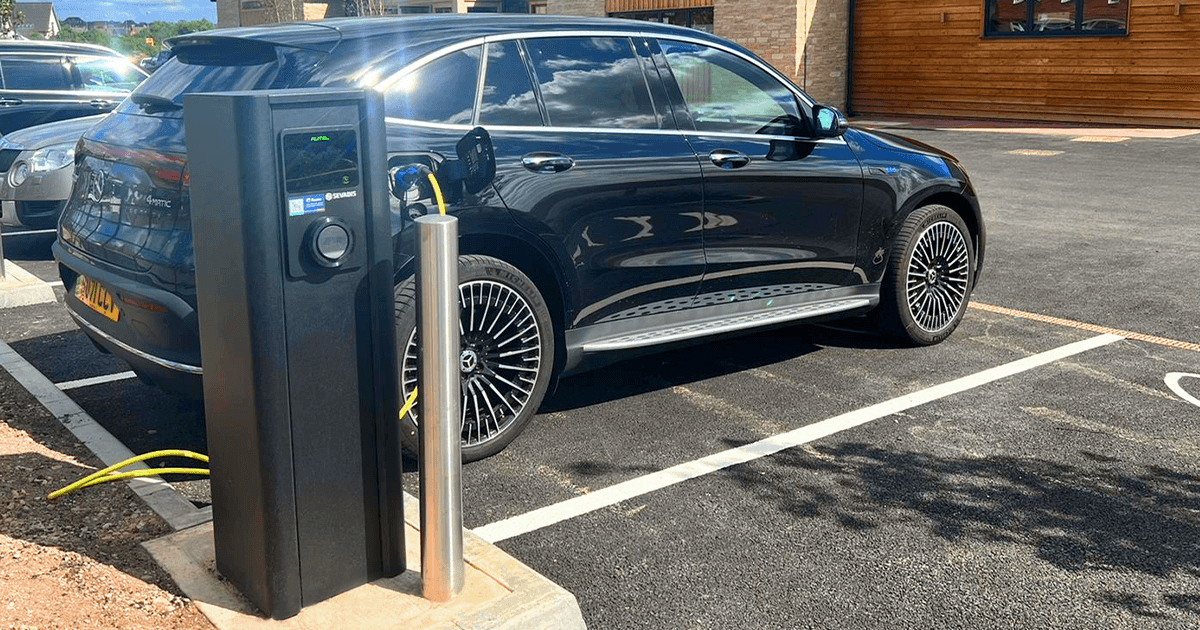 The Sevadis MaxiCharger
In total, nine charging points were installed in parking bays reserved for EV charging. Arkell's chose Fuuse for its software solution to facilitate the management and billing of the electricity used for charging. MaxiChargers are OCPP 1.6 compliant which facilitates choice on software providers.  The MaxiCharger's dynamic load balancing capabilities ensure the power supply is protected.