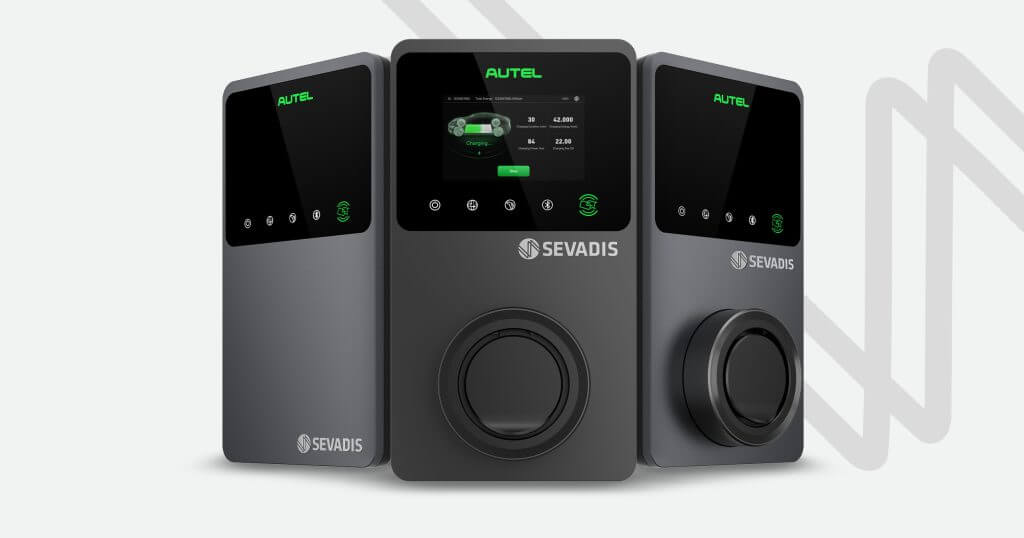 Autel MaxiCharger
The Sevadis MaxiCharger – in partnership with Autel – is an innovative Type 2 EV charging solution that can either be floor or wall-mounted and is fully compliant with the Electric Vehicles (Smart Charge Point) Regulations 2021. The MaxiCharger meets the following specifications:
OCPP 1.6J compliant
built-in PME fault detection on single-phase connection
has both static load management and dynamic load balancing capabilities.
The MaxiCharger is an ideal charging solution for domestic and commercial requirements, providing EV drivers with a charging solution with a 7.4kW charging speed. It is also available with a 22kW charging speed.
If you'd like to find out more about the MaxiCharger, FAQs or the user or installation manual for the range of MaxiCharger products that we sell, visit our dedicated Sevadis Autel MaxiCharger to see specifications and prices