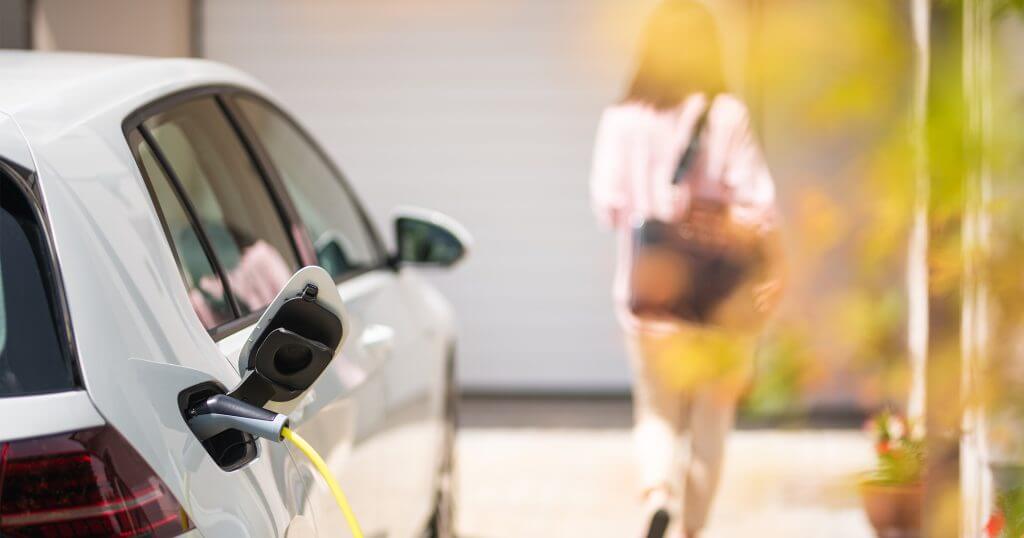 Though the public infrastructure for EV charging is growing in terms of capacity and efficiency year on year, it's difficult to rely on public charging points if you have an EV vehicle – that's why home charging points are becoming increasingly popular.
There are a range of different EV home charging solutions available, depending on the number of sockets you need, the kW output you require, and whether you want it to be floor-standing or wall-mounted – to name but a few different variants!
EV Wall Chargers – Wall chargers are the simplest and most affordable option when it comes to home electric car chargers. They are easy to install and use, with no additional hardware required. Some wall chargers can also be linked up to an app so you can monitor your charging progress and set charging time schedules.  Our MaxiCharger 3 Phase 4G AC 22kW socket is a smart wall-mounted single-outlet, universal Type 2 socket EV charger. It is OCPP 1.6 compliant and has built-in PME fault detection on a three-phase connection and both static load management and dynamic load balancing capabilities.  The Dual Power Wall Mounted Charging Station is a double outlet charger with output from 3.7 kW to 22 kW per socket. Finished in an attractive brushed aluminium with black Perspex panels, it is both robust and aesthetically pleasing, suitable for all environments. The unit supports both single-phase and three-phase power connections.
Floor mounted EV chargers can be attached to areas where there are no walls to mount your charger to. Our smart Floor Standing MaxiCharger Pillar charges up to 7.4 kW on a single-phase connection and 11 kW/22 kW on a three-phase connection. The Sevadis Maxicharger is a floor-standing charger with smart online functionality available in single and dual-socket options. The unit supports both single-phase and three-phase power connection, with output from 3.7 kW to 22 kW.
For more information and to view the different types of charging points available, why not have a look at our product range https://sevadis.com/product-range/ to find out about the specifications and functionality of the different types of home EV chargers available.