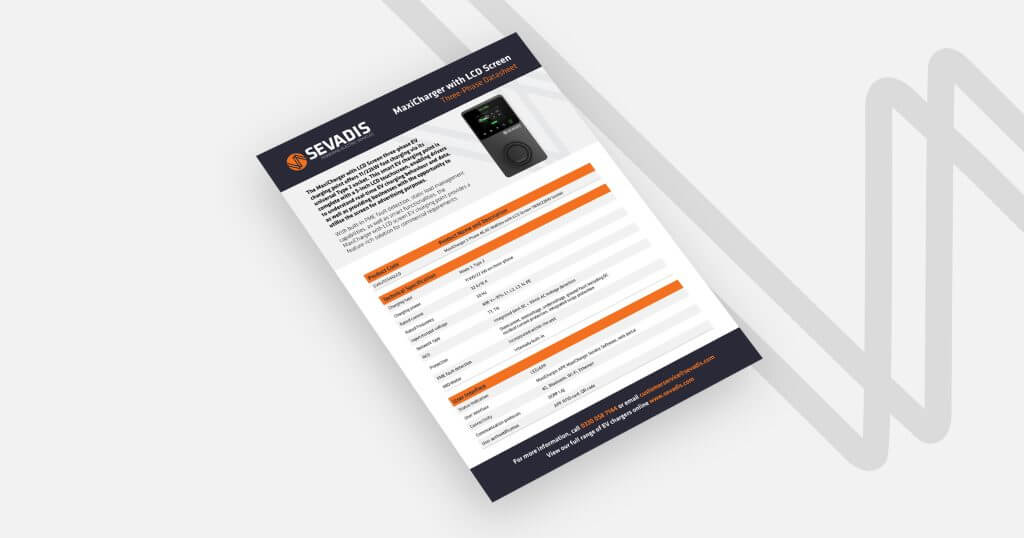 What are the specifications for an EV charger in the United Kingdom?
The standard voltage in the UK is 230 volts (50 Hz) and this is also the standard for electric vehicle chargers. The most common type of charger used in domestic properties is an AC single-phase charger which uses up to 32 amps, but AC three-phase chargers are also available which use up to 63 amps – these are typically found in commercial properties. The maximum charge rate will depend on the vehicle being charged. It's important to check the specifications of your vehicle before purchasing a charger
When it comes to public chargers, there is a growing trend for rapid EV chargers which can charge an electric car in around 30 minutes. These higher power chargers require a three-phase electricity supply (400 volts, 16 amps per phase) and are typically found at motorway service stations and other transport hubs.
All EV chargers have to meet strict government safety legislation, including the Electrical Equipment Safety Regulations 2016 and the IET wiring regulations BS 7671:2018+ A1:2020.
The features (including safety features) of all Sevadis EV Chargers can be accessed via our EV datasheets, which provide information about each EV charger model, product specifications and installation information.