Sevadis collaborates with Devitech to provide a 'charge and care' maintenance package.
The UK's fastest growing supplier of electric vehicle (EV) charge points, Sevadis, has recently revealed its exciting collaboration with installation and aftercare provider Devitech.
The partnership will provide a complete turnkey solution for EV charging by introducing a maintenance and aftercare service for Sevadis' full range of AC fast and DC rapid EV charge points. In addition to that, it will provide consumers with an extra layer of security and confidence when making an investment in a Sevadis charge point and ensure drivers are always charged, ready for their next electrified journey.
Alongside the MaxiCharger's industry-leading reliability rate, users will now benefit from further peace of mind with Devitech's team of experts when it comes to maintenance and aftercare for the MaxiCharger EV Charger range. From installation, commissioning to troubleshooting, their services will guarantee satisfaction and charge point accessibility for all Sevadis consumers across the UK. Whether it's a swift repair or full replacement, this partnership will ensure efficient EV charge point maintenance servicing for CPOs and EV drivers.
Ensuring the maintenance of EV charge points is essential, not only for safety, performance, and preventative measures but also to continue the growth of EV adoption through the power of robust and dependable charging infrastructures.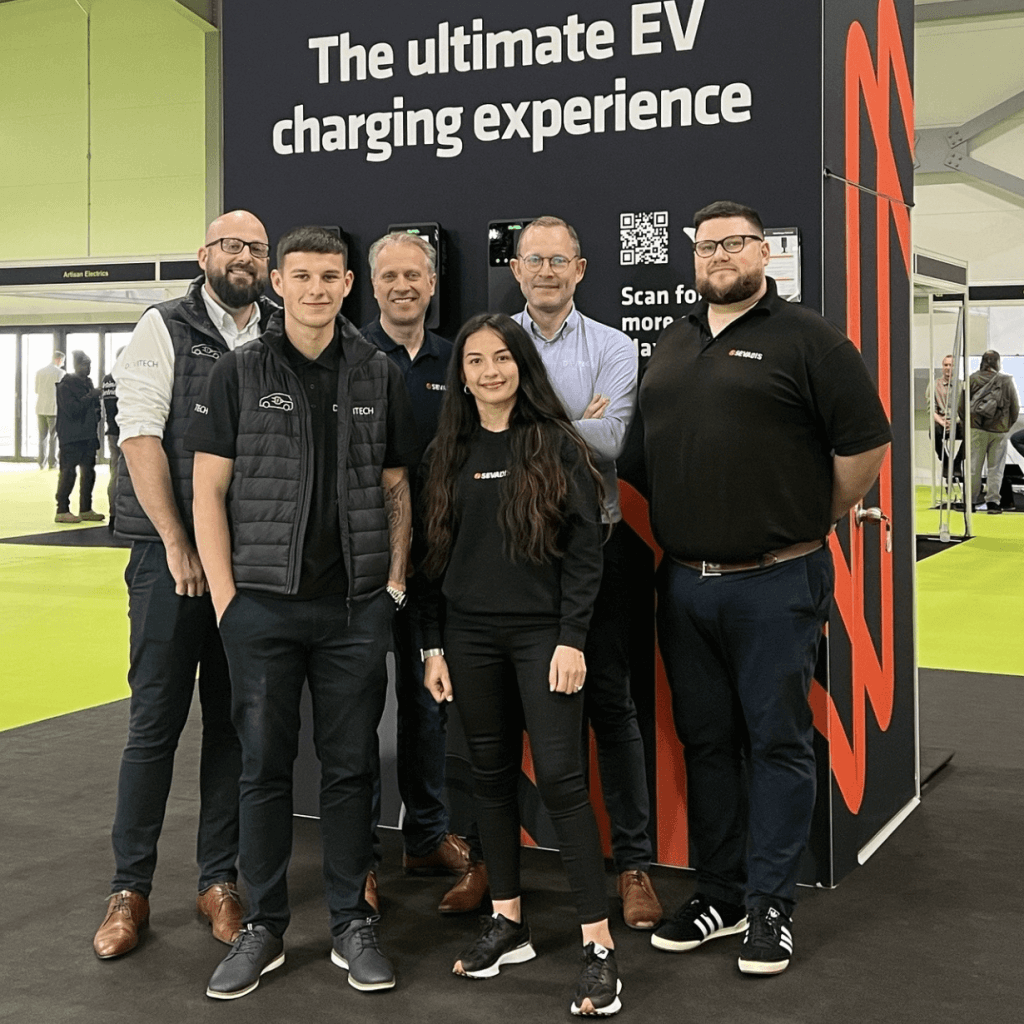 Craig Slater, Managing Director of Sevadis, said:
"We truly believe in the power of partnerships with experts in their respective fields and after careful due diligence, Devitech were appointed as our official EV charge point commissioning and maintenance partner.
Devitech provides an unrivalled customer experience, which mirrors our core values in ensuring that customers are left feeling confident in their EV charge point investment. We look forward to working with Devitech for our EV charge point projects and delighted to be adding to our complete EV charging turnkey solutions with their commissioning and maintenance services."
Graham Rowlands, Managing Director at Devitech, said:
 "We're incredibly proud to have been chosen by Sevadis to become their partner for aftercare and engineering services.
We deeply admire Sevadis' commitment to providing customers with the very best EV charging products. Their reputation for superb customer service, a swift response, and workmanship matches our values of placing OEM commissioning and aftercare at the forefront of our service, promoting best practices and high levels of client care."