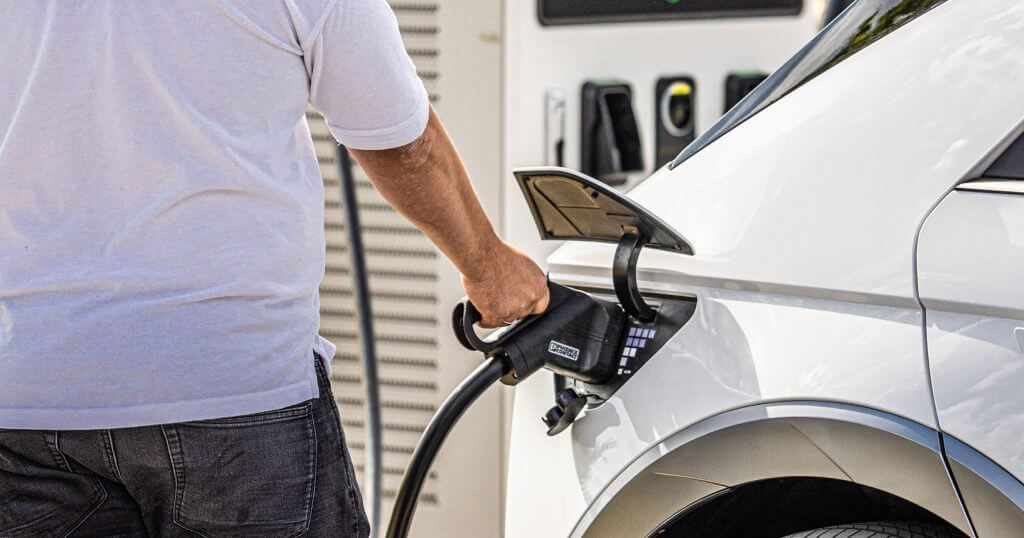 Charging an electric car is becoming increasingly easy and accessible. There are a couple of ways to charge your electric car depending on where you're located and how much time you have available.
The most common way to charge a battery-powered vehicle is through public charging stations, also referred to as EV (electric vehicle) charging stations. These stations are usually located in convenient places like petrol stations, parking garages, or shopping centres (including supermarkets). Depending on the type of station and your vehicle's power capacity, charging times can range from 30 minutes to several hours. Some of these charging stations can be used free of charge, whereas rapid chargers can cost more to use, even up to £1 per kW!
You can also charge an electric car at home with a dedicated EV charger. These wall-mounted or floor-mounted chargers are installed in your garage or driveway. Most EV chargers can fully charge an electric car overnight, depending on the battery size and charging speed of the charger.
If you are looking for a home or business-based EV charging point, whether that's floor or wall-mounted, why not take a look at our product selector tool to find out the best option for you and your EV.