The Brief
HTS Spares is a leading supplier of machinery spares and consumable products to construction machinery workshops worldwide. They dispatch hundreds of parcels each day throughout the UK and abroad. HTS is keen to support its employees as they transition to electric vehicles and want to offer EV charging at the workplace.
EV charging to suit a varied workforce
With a mixture of employees who spend office hours
parked and others that are only on the premises for
brief intervals, a Sevadis MaxiCharger pillar was
installed with one 22 kW and one 7.4 kW socket.
The power supply at the site is restricted, so active
load management was installed to monitor the total
consumption and manage the amount allocated
to EV charging in real-time.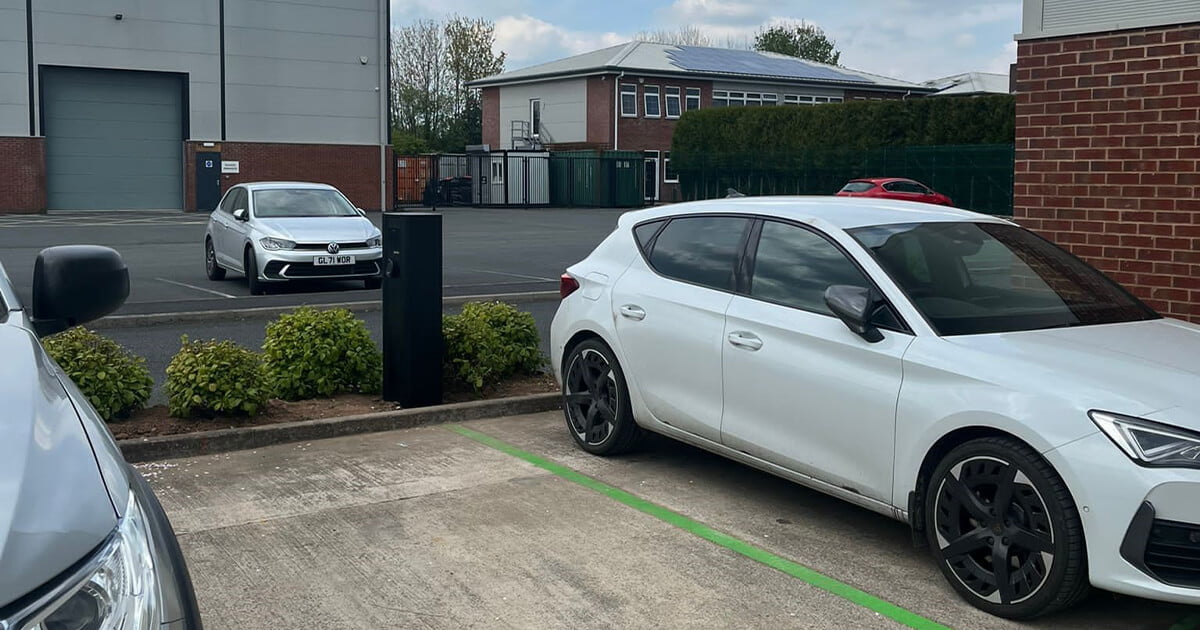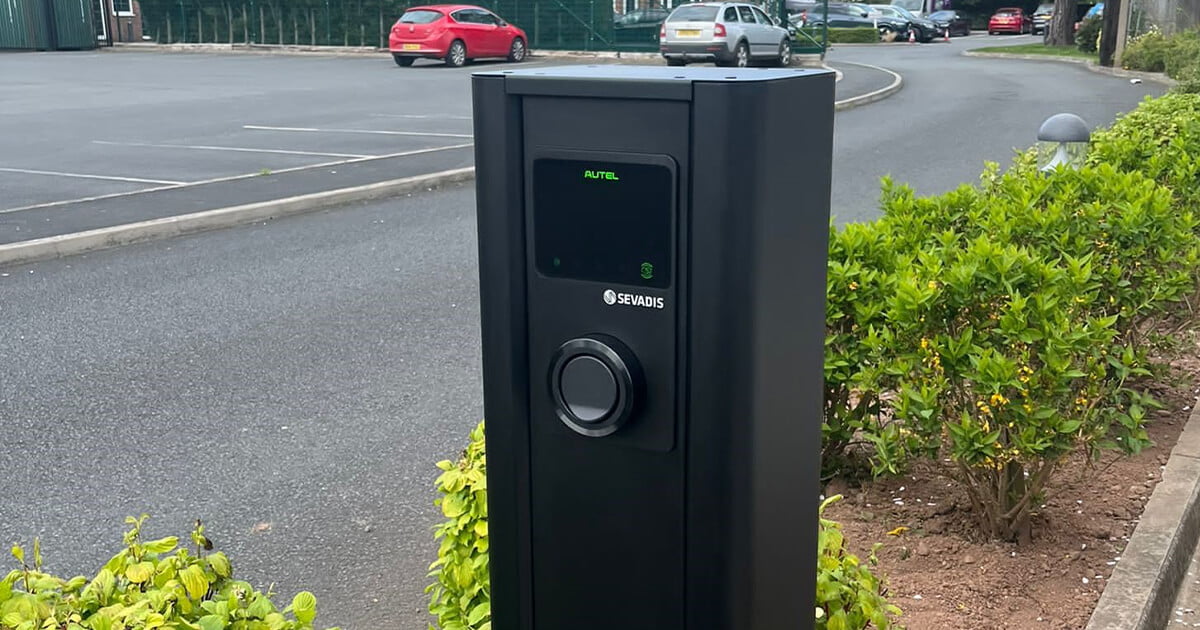 The Sevadis MaxiCharger
Sevadis supplied a MaxiCharger dual-socket pillar at the client's
request. The units are contained within a steel housing and have
different fast charging capabilities — one 22 kW and one 7.4 kW.
The chargers can be used with RFID and Sevadis Cloud management
software. The charging unit is OCPP 1.6 compliant for software flexibility
with active load management to manage the power supply.