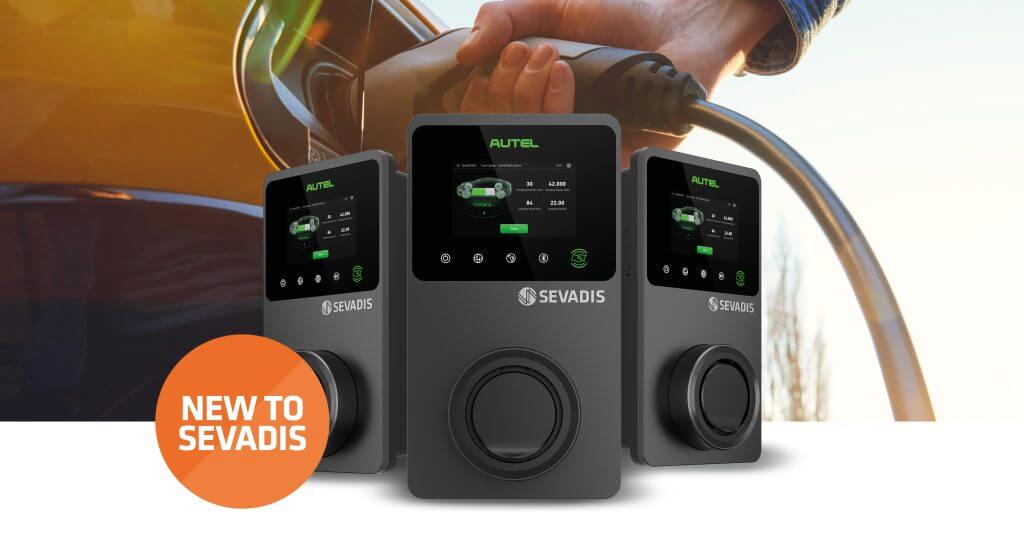 NEW: MaxiCharger with LCD Screen
We are delighted to announce the launch of the MaxiCharger with LCD screen in partnership with our manufacturing partner, Autel.
An addition to our MaxiCharger electric vehicle charging point range, the MaxiCharger LCD Screen offers a unique EV charging solution to businesses and organisations of all shapes, sizes and disciplines.
Complete with a 5-inch LCD touchscreen, EV drivers are provided with real-time, physical transparency of EV charging behaviour and data, enabling them to understand the duration of EV charging time, as well as costs associated with charging.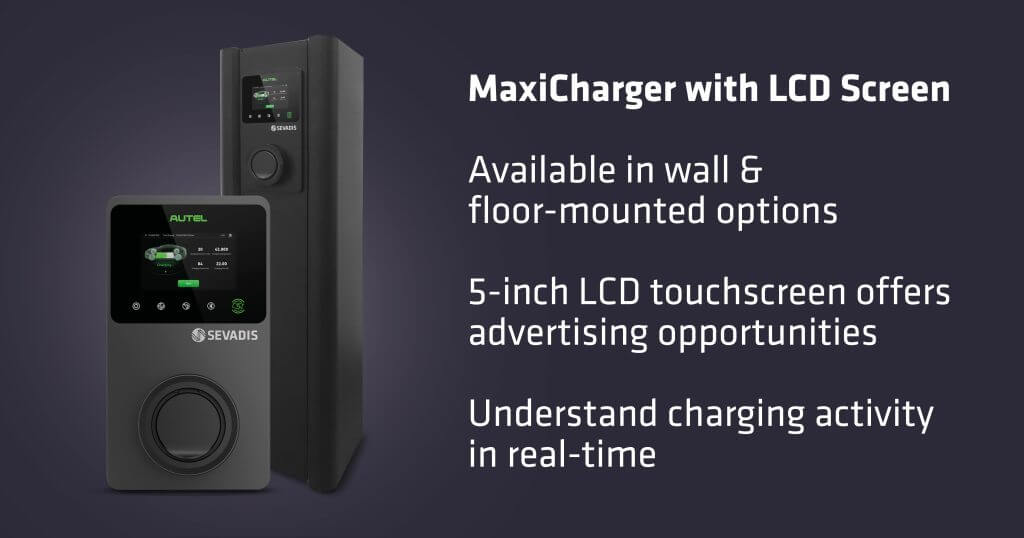 Amp up advertising with Sevadis
For businesses, the MaxiCharger with LCD Screen opens up ample advertising opportunities, allowing business owners to advertise their in-store/destination promotions, as well as communicate key messages to the EV drivers. This specific feature is ideal for public attractions, leisure destinations, retail businesses and the hospitality sector.
The MaxiCharger with LCD Screen offers three-phase, super-fast charging at 11kW and/or 22kW; enabling electric vehicle drivers to recharge their vehicles whilst at their workplace or public destination, ready for the electrified journey. Available in a wall-mounted solution, or the popular MaxiCharger Pillar (1way, 2way, 3way and 4way options), the MaxiCharger with LCD Screen is suitable for all locations and electric vehicle charging requirements.
With its OCPP compatibility, the MaxiCharger with LCD Screen can be integrated with any OCPP back-office management system on the market, including industry-leading electric vehicle charging platforms such as Monta and Fuuse.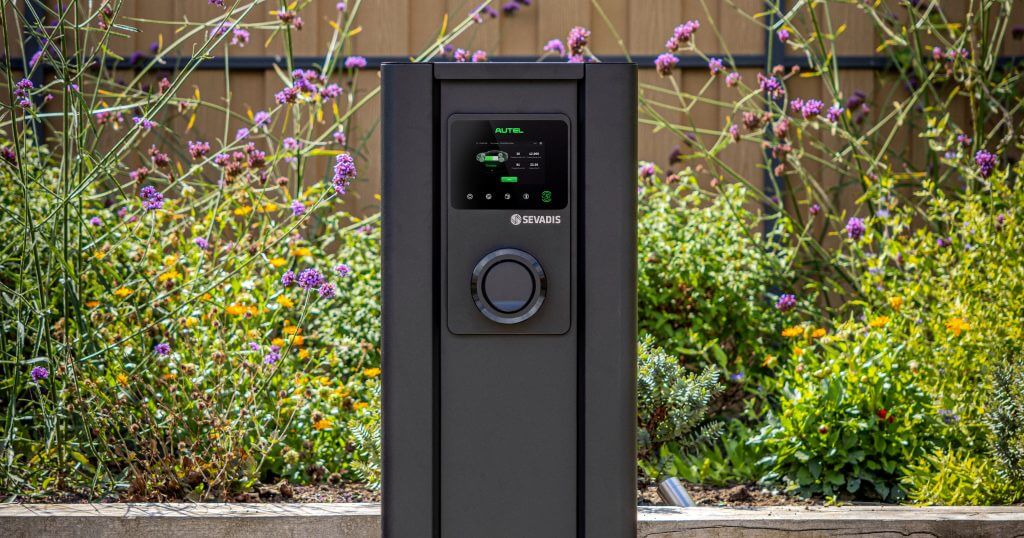 Craig Slater, Managing Director at Sevadis said:
"Our unique partnership with Autel, a global powerhouse in vehicle diagnostics, strengthens in 2023 by kickstarting the launch of the MaxiCharger with LCD Screen. This variation of the MaxiCharger adds to our extensive range of solutions at Sevadis, but offers a unique solution to the evolving market with its LCD touchscreen.
Not only does the MaxiCharger with LCD Screen provide electric vehicle drivers with complete transparency over charging activity in real-time, but the touchscreen feature also enables businesses and organisations to use the platform as an advertising opportunity – widening opportunities for additional footfall and potential revenue."
The MaxiCharger with LCD Screen is available to purchase from electrical wholesalers across the UK.