The Brief
Novus Point, located just off the M6 in Newcastle-under-Lyme, is a newly redeveloped single-unit warehouse. Designed with modernity and sustainability in mind, the 331,800 sq ft required conscientious power management, and Sevadis supplied that with the MaxiCharger line.
A new addition to Lymedale Business Park
Previously a 15.9 acre disused brownfield site in Chesterton, Newcastle-Under-Lyme, Novus Point was completed in quarter two of 2023. With a development value of £34m, it is now part of the well-established Lymedale Business Park.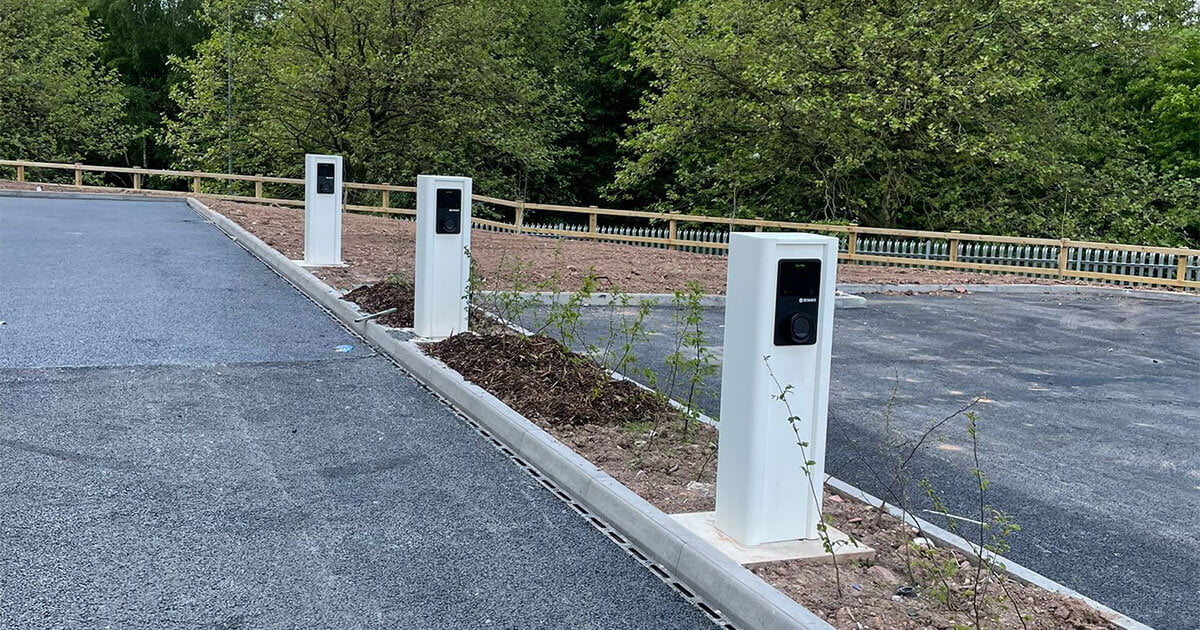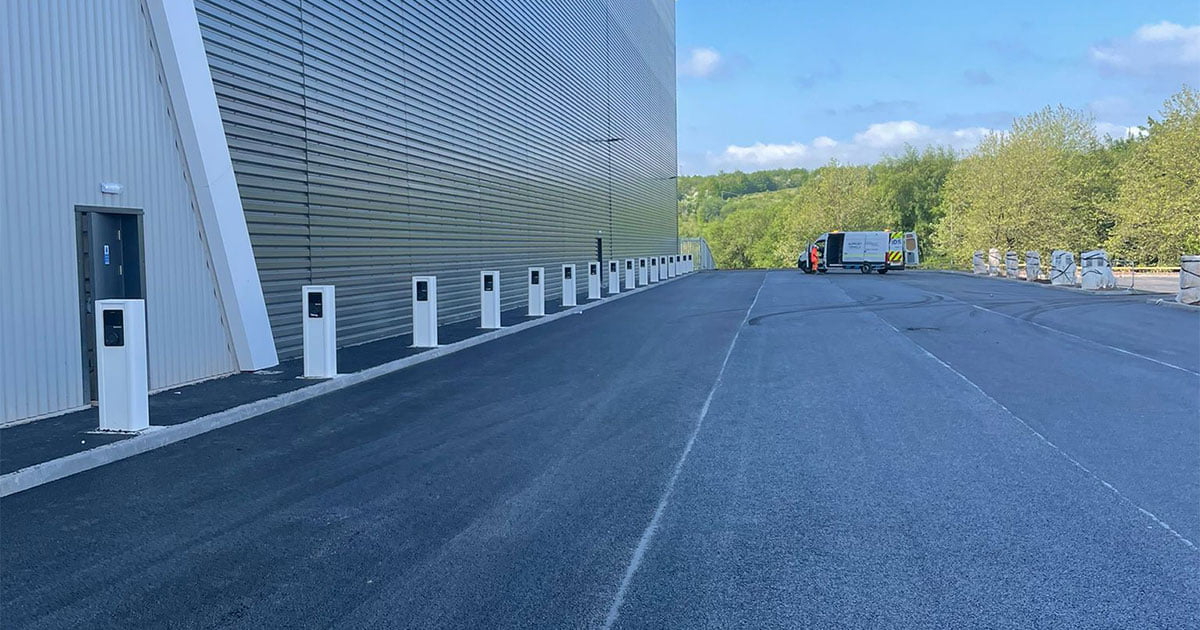 Well-located, high-quality logistics space
Novus Point is a single-unit warehouse designed for industrial storage and distribution. Total square footage is 331,800 with 15,600 square feet of office space. It has 36 loading doors and 88m depth yards.
To cater for staff and visitors and compliance with Part S of the building regulations, 54 MaxiCharger EV charge points were installed in 27 bespoke coloured dual pillars. Dynamic load balancing was incorporated to ensure efficient power management. The cloud software system will be initiated once occupiers have moved in.
7.4 kW MaxiCharger for fast charging
Dual-outlet, floor-standing solution, bespoke colour
OCPP compliant, enabling choice of software provider
Industry-leading product reliability
Dedicated account management support