The Brief
Provide EV charging facilities for 10% of the parking pays at Panattoni's new warehouse development, Jays Close in Hampshire.  Jays Close is a brand new Grade A speculatively built 77,550 sq ft warehouse located two miles from the centre of Basingstoke.
A Panattoni 4-star industrial development
Panattoni is the world's largest privately owned industrial developer, having developed 516 million sq ft to date, with 43 offices across the globe. The Panattoni client list includes more than 2,500 international, national and regional companies.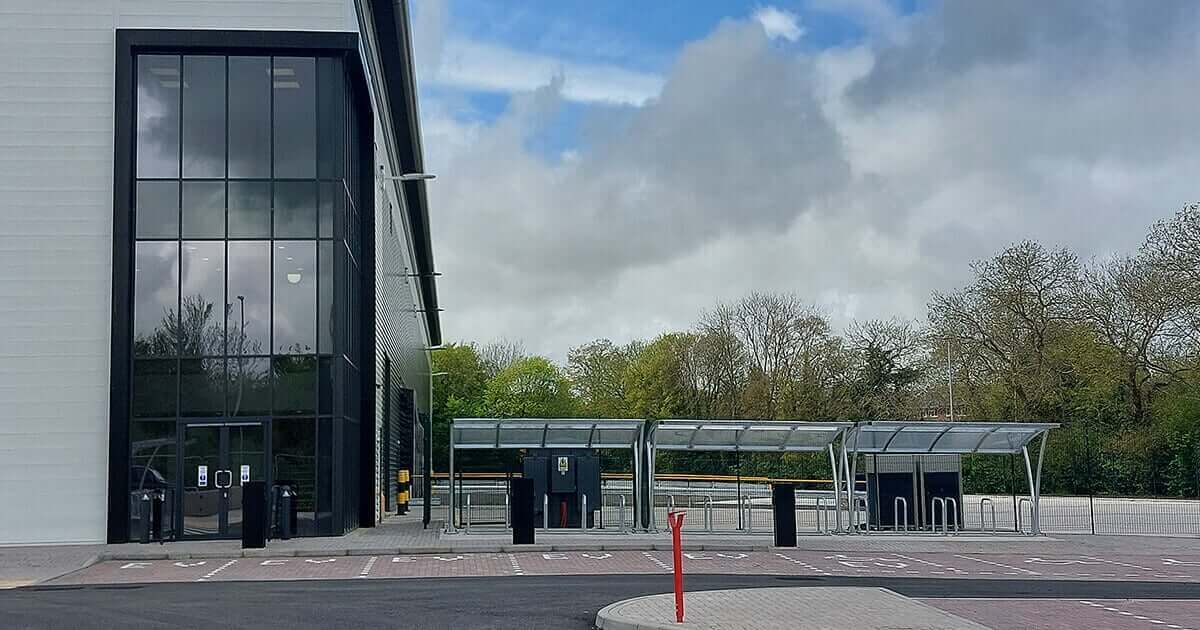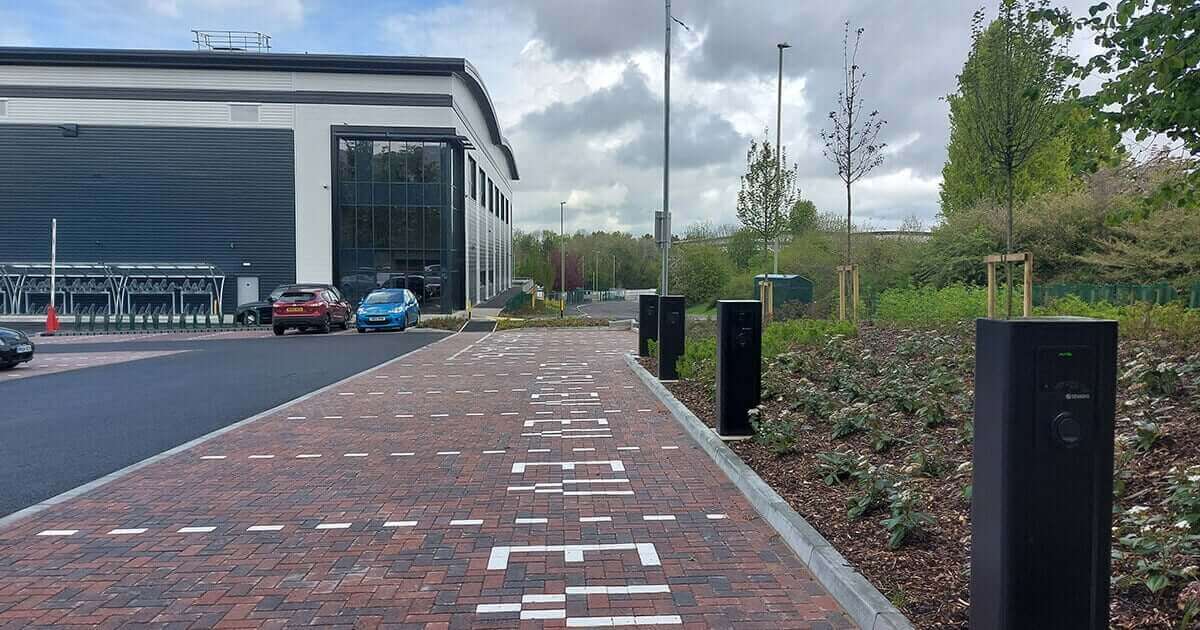 Robust solution for EV workplace parking
The site benefits from a high standard specification harnessing Net Zero Carbon (ZNC) technology to prioritise energy efficiency and reduce operating costs. EV charging points have been allocated to 10% of the car park spaces. Thirteen Maxicharger AC charge points were installed in six dual pillars and one single pillar.
7.4kW output per socket for fast charging
OCPP compliant allowing for software flexibility
Dual outlet pillars to optimise usage and space
Floor standing modular system for designated bays