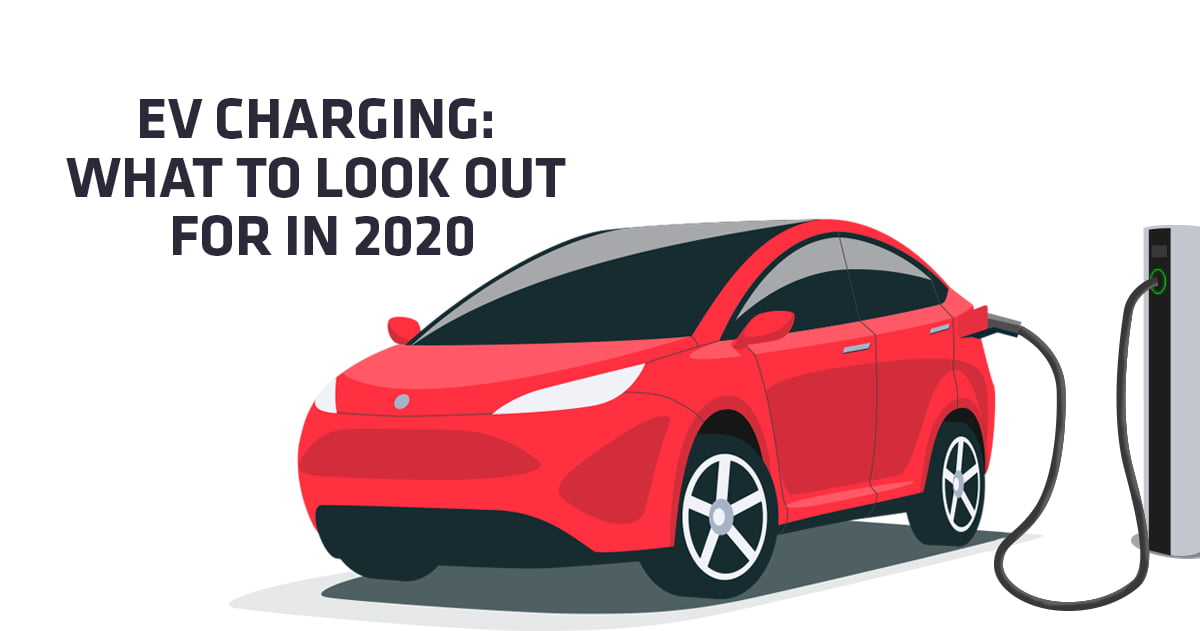 EV Charging: What To Look Out For In 2020
In a previous article, we went over amazing things that had happened in the EV industry in 2019. However, 2020 is well underway and there's a lot to look forward to in the upcoming year.
If you haven't already jumped on the BEV bandwagon, this is the year to start investing and getting invested in one of the fastest-growing, game-changing industries. It's a new year, it's a new decade and it's a great chance to turn over a new (Nissan) leaf. So here's what we can all look forward to from the EV industry in 2020.
More Chargers 
At the beginning of the previous decade, there were only a few hundred charging points located throughout the United Kingdom. Now there are over 25,000 charging points across the UK. The proportion of charger types has also changed dramatically over the past ten years with an increase in high power (rapid) units being installed.
In almost a year, the number of locations of EV chargers has increased by almost 4,000, meaning more widespread coverage for the UK. Even since last year (2019), nearly 400 new locations have received a charging point installation.
Now, how about 2020? Sadiq Khan, The Mayor of London, has already announced that he will work with TfL and London Councils to invest £4million in electric vehicle charging points this year. This will cover roughly 1000 new charging points for 29 boroughs in London, this means more chances to charge for those in the capital.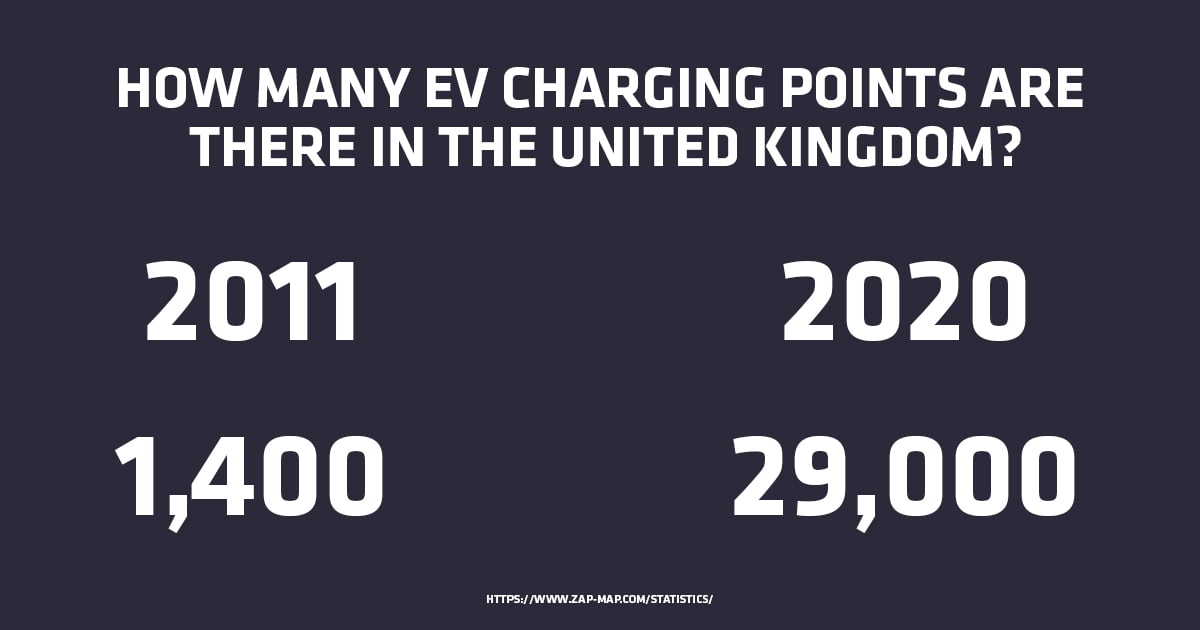 Wireless charging 
Wireless charging has been revolutionary in the tech world. It has stopped many consumers, especially of smartphones, from having to fiddle around with wires and this year it seems that EV cars are going to be advancing the same way.
Trials of cutting-edge charging pads will take place on residential streets, car parks and taxi ranks across Greater London, the Midlands and Scotland this year. These pads pump out an alternating electromagnetic field which can be converted into electricity when a vehicle is parked on top.
The electricity output of these pads doesn't seem to appear very high, averaging at about 20kW speeds for the fastest models (compared to the 350kW ability of a rapid charging point). However, wireless charging has some incredible benefits.
It means charging points can be installed where space is not at a premium or where people with disabilities are at risk from trailing wires.
Card Payments 
The government declared last July that it wants to see all newly installed rapid and high powered charge points provide debit or credit card payment by spring 2020.
Michael Ellis, Future of Mobility Minister, stated that "It is crucial there are easy payment methods available to improve electric vehicle drivers' experiences and give drivers choice. This will help even more people enjoy the benefits electric vehicles bring and speed up our journey to a zero-emission future."
In 2018, the use of debit cards overtook cash for the first time. It was even suggested that during the same year 3.4million people didn't use cash at all. The increase in card payments is widely attributed to the more widespread distribution of contactless cards that make most transactions nothing more than a tap.
Although the UK isn't a cashless society, cash payments are ranked third behind debit and credit card usage and if EV charging is to develop at a successful rate, it needs to reflect the demand of consumers and how they wish to pay for their energy.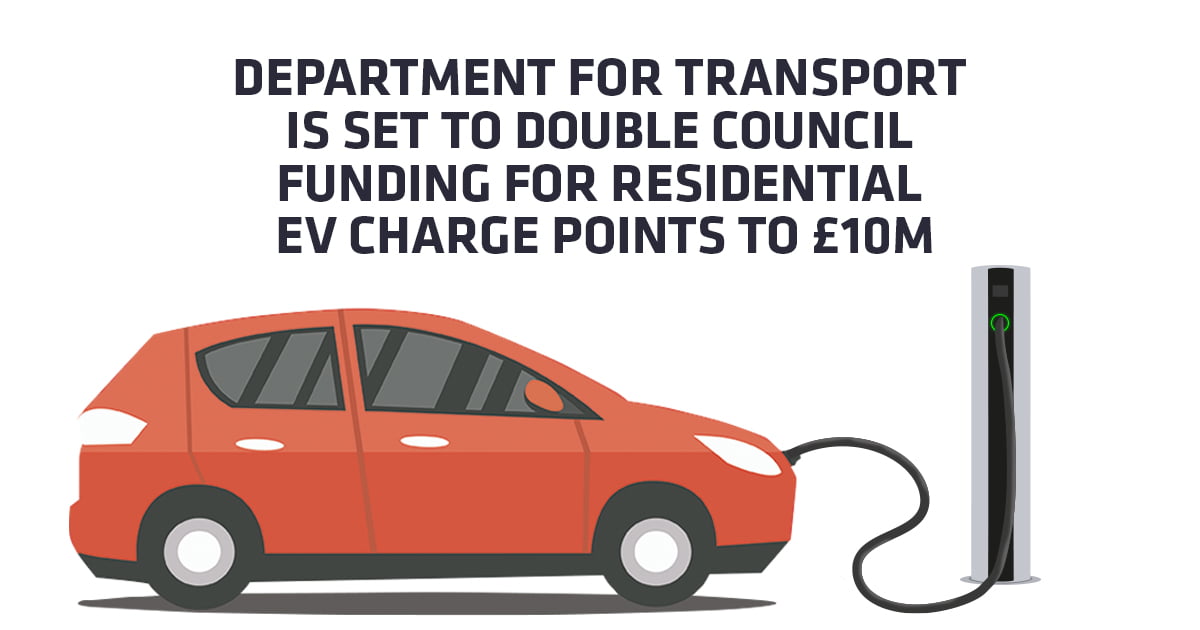 Government doubles council funding for EV charge points
The Department for Transport (DfT) is set to double council funding for residential EV charge points to £10m. The money will be open to all local authorities and is available to help fund 3,600 new charge points across the country.
The government is also looking at how to make information about all public charge points openly available in a standard format for the first time. The Department for Transport will look at how real-time information could be published, showing whether charge points are in working order and currently in use.
As part of their evolving ambition to phase out petrol and diesel cars, the government continues to add support and numbers to 17,000 devices they have already assisted in some way to fund.
Require EV Charging Stations for your business or project? 
The need for EV infrastructure has grown year on year and we are confident that 2020 will be no different. The government are investing more time and money than ever to meet targets that will improve the nation's environmental footprint and carbon emissions.
In public and commercial spaces, the demand for electric vehicle charging points has never been so high and it's only going to pick up the pace. Sevadis can help your business adapt to this developing change by supplying you with charging points for your visitors and/or staff.
All of our charging points are part of the Government approved charge point lists for both commercial and residential buildings, meaning they are completely supported by the Office of Zero Emission Vehicles. Make this year the year that you embrace the future.
Do you have an enquiry about electric vehicle charging points? Contact Sevadis on 0330 058 7144 or email customerservice@sevadis.com
Published 30/01/2020