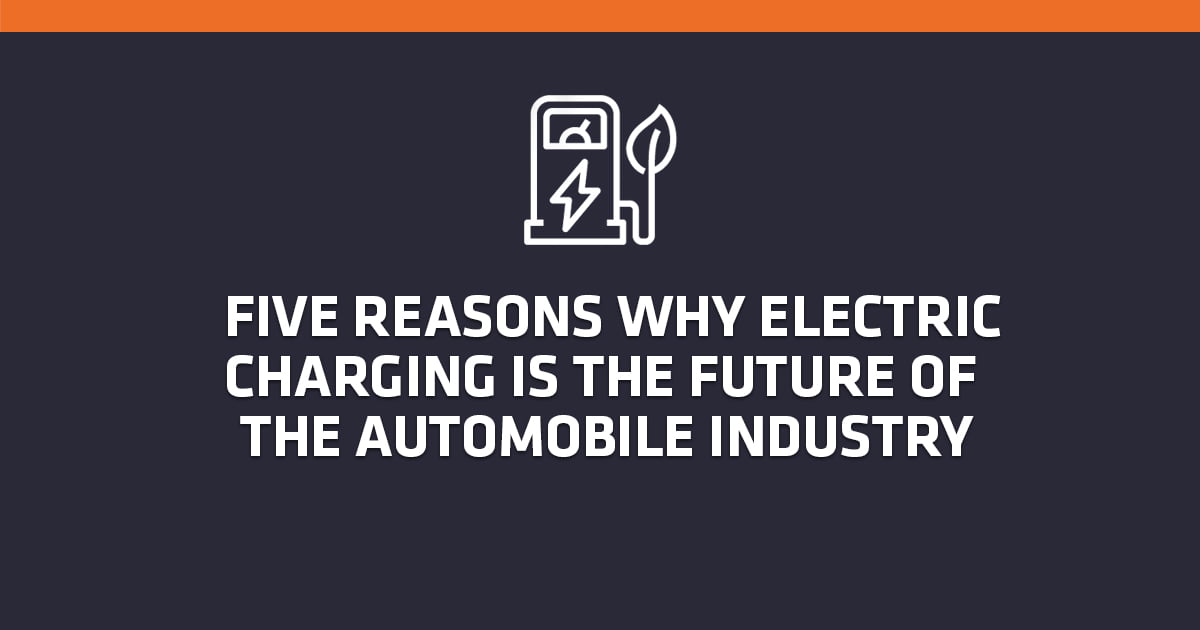 5 Reasons Why Electric Charging Is The Future Of The Automobile Industry
The hood of the automobile industry is changing and the electric vehicle is gaining charge faster than ever.
The electric vehicle was first designed during a series of shocking breakthroughs in the 1800s but as its popularity rose, so did the favourability of another type of vehicle—the petrol-powered car. At the turn of the 20th century and the decades that followed, the electric vehicle experienced little advancement and the petrol-powered alternative left it behind.
Fast forward to the 60s and 70s and fuel prices began to accelerate. The glory days of cheap petroleum were in the rearview mirror and car companies rushed to the drawing board to redesign the technology of the electric vehicle to little success.
It took until the 21st century for this movement to truly begin to form. The Prius in Japan took the world by surprise and humble Californian start-up company Tesla Motors received a huge grant from the department of energy for their ambition to change the automobile industry.
Despite the previous 'failures' of the electric vehicles over the past hundred or so years, the EV in 2019 has never been more popular and this popularity is growing exponentially. Unlike the past when petrol and diesel showed powerful advantages over electric vehicles, these petrol loaded machines now fuel thoughts of heavy emissions and oil crises.
As people look ahead to the future of the planet, car companies and manufacturers have turned their wheels the same way. Below we have outlined FIVE reasons why electric charging has finally found its moment to become the future of the automobile industry.

Change is inevitable and electric vehicles are no longer a fanciful concept. Instead, they are one of the many products that are linked with helping to save the planet on which we live. Electric vehicles have become synonymous with the ecology movement (a subject we'll discuss more below) and as a result, people all across the globe are starting to make decisions about the way our vehicle 'preferences' will change in the future.
Standard petrol and diesel cars emit major pollutants such as nitrogen oxides and hydrocarbons into the atmosphere. These gases have a direct impact on air quality and pose risks to life all across the world.
In the United States, the Environmental Defense Force estimates that on-road vehicles contribute to one-third of air pollution. The World Health Organisation attributed millions of deaths to dangerous levels of air pollution predominantly caused by the transport sector.
In 2017, King's College London discovered that in recent years areas of London were exceeding annual air pollution limits only five days into the year.
The air pollution legislation on which this was measured was outlined by the European Commission in 1999 and came into effect in 2010. Yet, cities all over Europe continue to fail these standards every annum.
Policies and regulations play a critical role in changing habits and governments all over the world have begun to implement their own schemes to make drastic changes toward an electric future.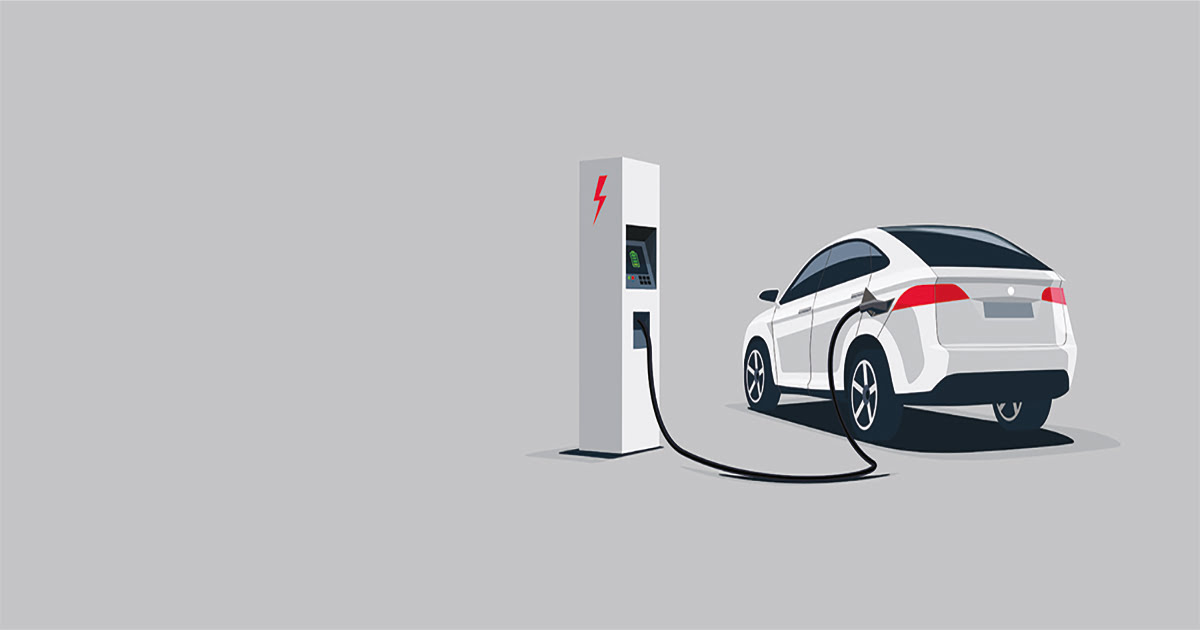 In 2017, France created a new mobility law to aim to end the sale of petrol and diesel vehicles by 2040 in a bid to become carbon neutral by 2050. This law will facilitate the rollout of EV charging stations, notably by giving the residents of apartment buildings the right to ask for the installation of EV units in their parking lots.
China, a world leader in electric vehicles with over 1,000,000 sales this year, has implemented strict rules from 2019 that punish major manufacturers if they don't meet quotas for zero-and low-emission cars or if they buy credits from other companies that exceed the quotas.
In 2016, the UK government was taken to court by ClientEarth for failing to comply with the previously mentioned 1999 legislation and failing to create plans of action. As a result, the environment minister was ordered to take immediate action. As one of the most notorious culprits of toxic emissions, the UK has set its headlights on banning petrol and diesel vehicles by 2030 —a ten year advance on the previous 2040 goal.
These government implemented changes are the future of EV charging not only because they will be strictly monitored and enforced but because more money is being poured from government funds into electric vehicle charging.

We've already mentioned how China is leading the global EV market with over a million sales from this year alone but all over the world, the sales of EVs are speeding up. Between 2018 and 2017, the EV market grew by 2.1 million units. Even the US, home of the long open road and HQ for the gas-guzzling Hummer, saw an 81% increase in sales in 2018.
Policies have played a huge part in influencing the increase in these numbers and companies all over the world are responding to increasing demands with fresh, new models to discredit stigmas of electric cars being a 'less-attractive' style of vehicle. People that think like that clearly haven't seen the Porsche Mission E or the Mini E.
The rising sales of electric vehicles is an intricate balance of several components: consumer demand, manufacturer output and government incentives. Electric vehicles can appear expensive but governments all over the globe are handing their citizens grants toward charging units and electrical vehicles.
From surveys run over the current and previous year, the difference in sales of different car types is more than apparent. Between June 2018 and June 2019, registrations of diesel cars had dropped by over 20% and battery electric vehicles had grown by over 60%.
Although the numbers of each style of vehicles are significantly different and account for very different percentages of the overall market, these respective changes are a startling indication of how sales of vehicles are leading toward an EV future.

With so much awareness about the environment in the current day and age, it's hard to deny that the future is green.
Above we stated that road-vehicles have contributed to heavy amounts of harmful pollutants in the atmosphere over the past two centuries and along with other environmental concerns such as the war on plastic and irreversible global warming, people are beginning to take a long look inward.
People are beginning to question their purchasing habits and even though this usually starts with buying reusable water bottles or reusing carrier bags, bigger investments are present in consumer's minds.
Environmental pressures are already driving buyers away from diesel cars and will continue to do so as governments implement bans. But why are electric vehicles the green future of the automobile industry? Driving a pure electric car or van can produce substantially lower emissions than a petrol or diesel car, even taking into account how the electricity is generated.
Switching to an EV makes it easier for drivers to reduce their carbon footprints and plays a part in protecting the future of our planet. How about the batteries used in electric vehicles? Batteries are a significant part of an electric car, and their production does have an environmental impact. However, studies have shown the impact of battery manufacture can be offset by the increased efficiency and emissions savings over the life of an electric car.
So how are EV charging points also green? EV charging points are powered by electricity and are designed to blend in with their environment. They are spatially aware, installed to cause no inconvenience to the public and are situated exactly where they are needed.
Fuel stations are a place of convenience for petrol and diesel drivers but can be sources of danger. Petrol stations store thousands of litres of fuel in tanks beneath the surface and leaks or spills from these pumps can cause huge amounts of accumulative damage.
In the United Kingdom, charging points have overtaken fuel stations, from the Shetland Islands to the depths of Cornwall. As the number of charging points grow, the number of petrol stations declines. This is a massive milestone for the charging point industry.

The cost of owning an EV is one of the key concerns that the public has about changing to an electric vehicle. Alongside worries about a lack of charging point availability, consumers are often deterred by the upfront costs of an EV. However, these costs are often supported and subsidised by parliamentary bodies that provide plug-in car grants for those looking to make the switch.
Growing demand and developing technologies will see these EV prices drop in a rather short period of time as the number of units sold starts to outweigh the production costs. With the price of the lithium-ion battery also falling, the price of the EV will soon be on par with the diesel and petrol vehicle for outright costs. The momentum of the EV movement has already found traction and as more people look beyond the initial cost they'll see the long-term benefits.
The EV motor is less complicated than a combustion engine, which means there are fewer things "under the bonnet" to go wrong and less to pay your garage.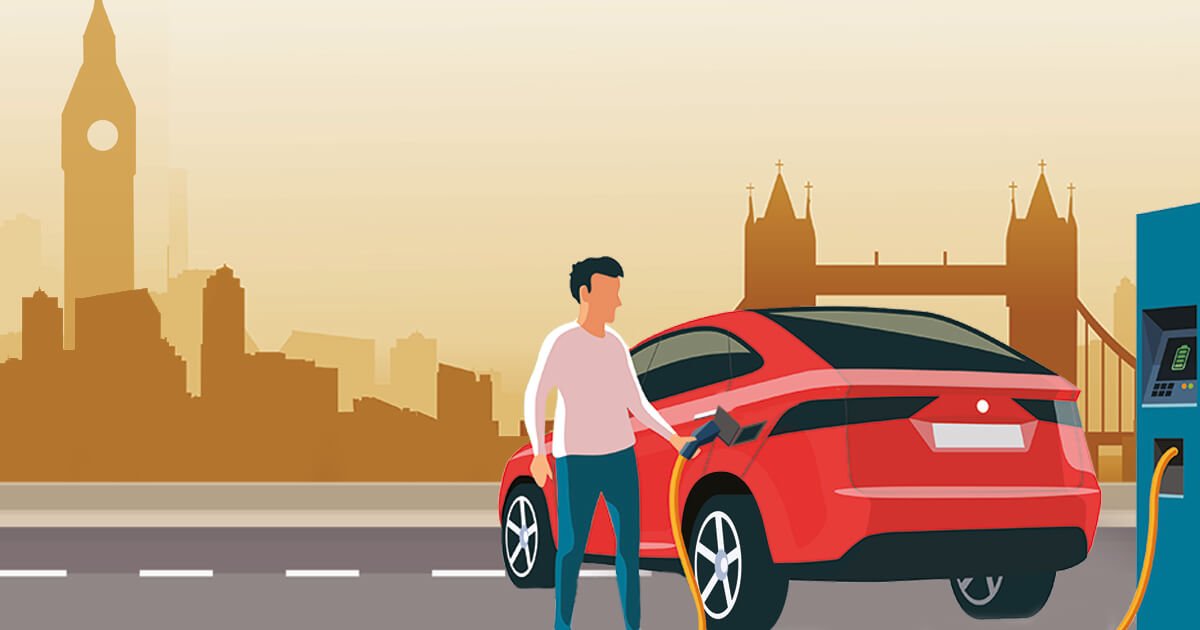 As for charging, running an EV is much cheaper than filling up with petrol or diesel—a mile in an electric car is three to four times cheaper than a mile even in an efficient diesel. The cost of running specific EV models is a simple calculation of the size of the battery (kWh) x electricity cost of your supplier (pence per kilowatt-hour).
For example, Nissan Leaf's range can travel 168 miles on a fully charged 40 kWh battery. A full charge takes approximately 7 hours on a home-charging station. For selected models, 480V quick-charging systems are now available and provide an 80% charge in under 30 minutes. With current energy rates at around £0.12 per kw, you can travel the above distance on £4.80!
A diesel-run Nissan Note can cost almost £1000 a year per 10,000 miles. In contrast, the Nissan Leaf can do 10,000 miles for little over £300.
Owning a BEV in the UK also makes you exempt from road tax and hybrid EVs can gain huge savings. Owning a low-emission vehicle also means inner-city drivers in the nation's capital don't face costly charges in London's ultra-low emission zone (ULEZ).
Norway, as the country with the most EVs per capita, intends to only have electric vehicles by 2025. As the government there taxes fossil fuels and offers hearty incentives including no road tolls, Norway's population have seen the increased savings in owning an EV much sooner.

Charging stations are the most crucial part of running an EV. Electric vehicles users rely on charging points to keep them going and with the hood of the automobile industry-changing, more people will need charging stations than ever.
With workplace charging grants and home charging schemes, consumers will be looking toward contractors and architects to make EV chargers a part of their property. For large-scale residences such as apartment blocks and hotels, EV car owners will be tailoring their choice to premises that offer on-site charging. Employees at businesses will want to charge at work as this is one of the periods of downtime where their vehicle is not needed.
The demand for EVs is not slowing down and with eco-movements on the rise and regulations growing more strict, it's going to get bigger and bigger each year. Tesla's $465million loan from the DoE was paid back in three years and the company now has a net worth of £2.2billion.
As charging stations are a counterpart to the EV, this market is going to keep gaining sales. In fact, it's a necessity that charging stations continue to increase. With demand for a six-fold increase in only a year, industries and businesses will start to implement charging stations wherever they're needed to do their part.
Being a business that can meet the demands of these supermarkets, businesses, hotels and public spaces will help you become part of the future of the EV revolution with huge benefits to personal growth. The growth of the EV is going to impact everyone and those prepared to meet the demand will be in the best position.
Need more reasons to be convinced that EV charging station demand won't stop growing? An EU directive currently being drafted outlines that all new and thoroughly renovated residential buildings with more than ten parking spaces must be equipped with the appropriate pre-wiring for a charging point to be installed in each space. The same rule applies to commercial buildings; only the requirement is for just 20% of spaces to be pre-wired.
The need for charging stations isn't a possibility, it's an inevitability and with Sevadis, you can be prepared for it.

Sevadis' EV charging stations are leading the transformation of the electric vehicle market. We provide robust, intelligent floor-mounted charging points with a stylish finish to suit any environment. The charging unit supports both single-phase and three-phase power connection, with output from 3.7kw to 22kW—perfect for the workplace or residential charging with flair.
For wall-mounted solutions, Sevadis' Scatalo charging point has a singular or dual plug-in capacity. The charging unit supports both single-phase power connection to each connector separately, with output from 3.7kw to 7.4kW per connector. This unit blends in seamlessly with its environment so is perfect for specification with any project.
All of Sevadis' charging stations are OZEV-certified, which enables the UK government Homecharger and Workplace charging schemes rebate to be claimed. Not to mention Sevadis' own smart charging software known as Sevadis Cloud offers users a simple one-click payment and registration option.
Functionality and usability is a huge selling point, especially for people in busy environments. That's why we supply products that are part of the changing future of the automobile industry.
We want to work alongside businesses, contractors and specifiers to help them know the best solutions for their projects going forward. We always work to help with any challenges from beginning to end because we're passionate about what we do and our part in the future of the EV industry.
So if you want to become part of the future of the automobile industry or need the best products and guide for an upcoming project that needs EV charging points, contact Sevadis now on 0330 058 7144 or email customerservice@sevadis.com
Published 17/07/2019