The Brief
Marks and Spencer's Castle Donnington distribution centre is 900,000 sq feet of state-of-the-art technology. It is one of the largest and most efficient sites of its kind in the UK. It is a fully automated site holding 16 million products and processing up to a million items a day. The site operates 24/7 and the car park is used by employees, agency staff and visitors.
Fit for the future
Marks and Spencer looked to Sevadis to provide
the solution for their national distribution centre
at Castle Donnington.
Three Sevadis Grandis Duo online charging units,
totalling six charging points, were installed in the parking
bays reserved for EV charging only. A private Sevadis
Cloud system was set up to facilitate management
and billing of the electricity used.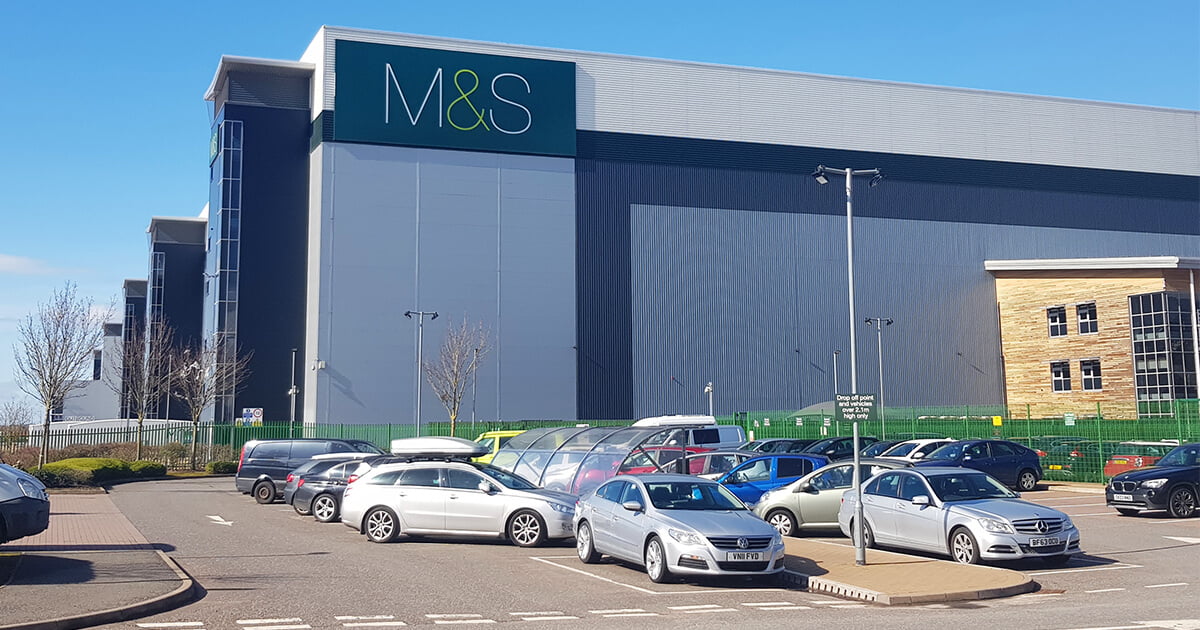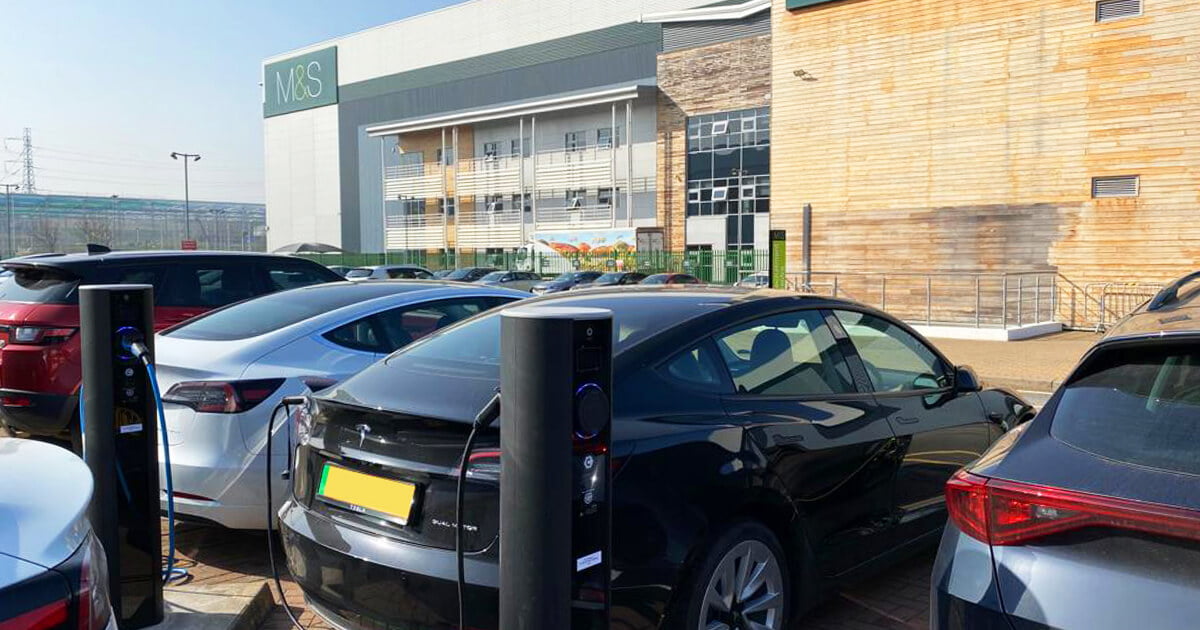 The Sevadis Grandis
Sevadis Grandis Duo chargers feature 7.4 kW sockets for fast charging
with mobile and RFID fob activated charging options. All chargers are
OCPP 1.6 compliant for software flexibility with built-in dynamic
load balancing to protect Marks and Spencers's power supply and
ensure fair charging for all.