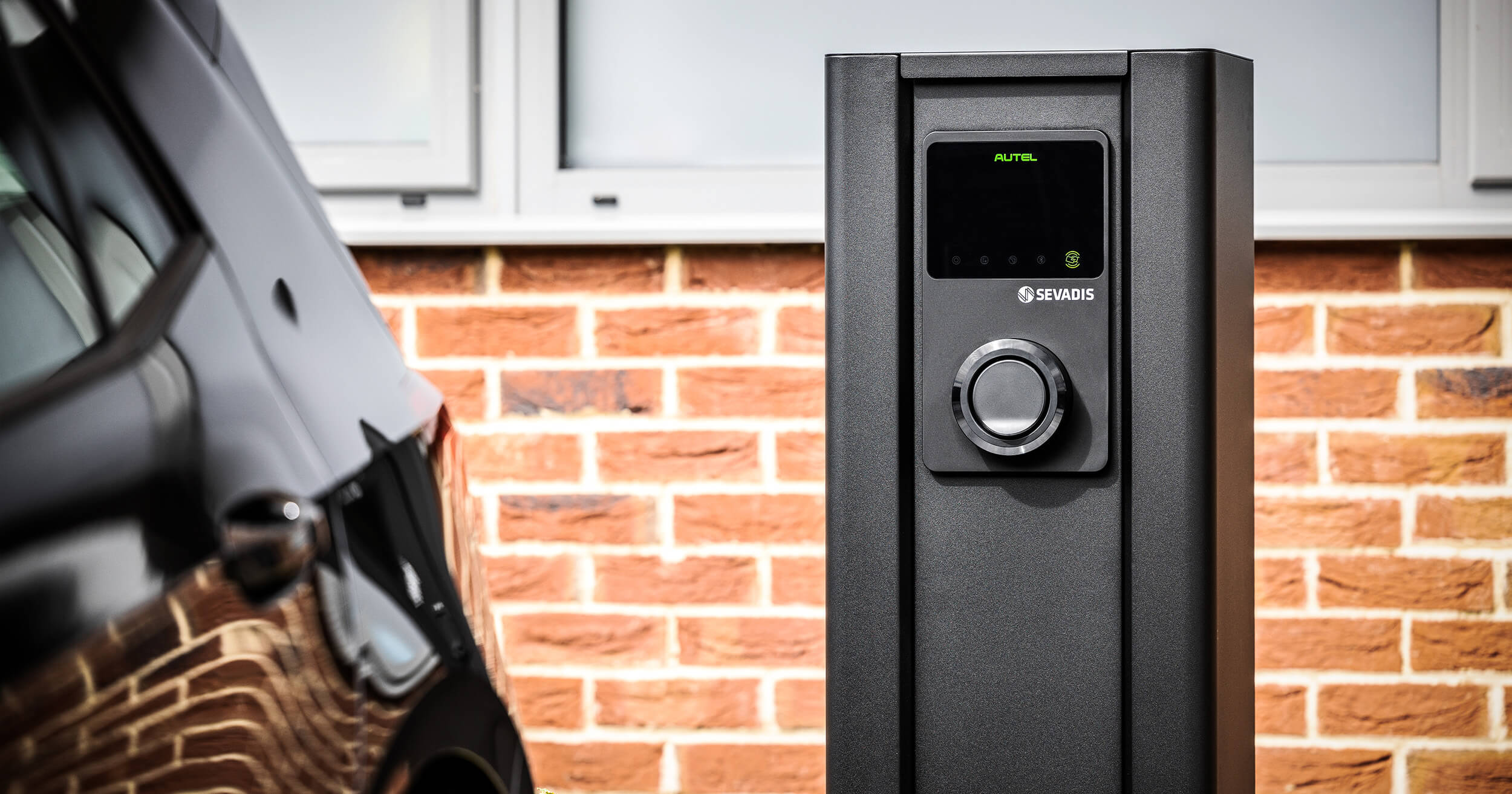 The MaxiCharger is a versatile and aesthetically pleasing electric vehicle charger. This blog examines all the features that make the MaxiCharger the ideal EV charging solution for domestic and commercial requirements.
Award-Winning Design
Working in collaboration with Autel, a global powerhouse in vehicle diagnostics, we designed and developed the MaxiCharger to suit the ever-evolving UK market. With built-in PME fault detection for single and three-phase units, OCPP compliance, dynamic load balancing, and an aesthetically pleasing look, the MaxiCharger won the prestigious Red Dot Design Award 2022. This accolade is a testament to the hard work, diligence, and determination of both Sevadis and Autel to bring a fit-for-purpose and future-proofed electric charging solution to the UK.
Sleek, slender, and designed to suit any aesthetic, domestic or commercial, the MaxiCharger combines form and functionality to provide businesses and EV drivers with a seamless EV charging experience.
Discover more about our award-winning design
Meets Smart Charging Regulations
This year, the electric vehicle charging sphere evolved to provide a standardised approach to installing EV charging equipment. The Electric Vehicles (Smart Charge Points) Regulations 2021 were introduced to ensure EV charge points have smart functionality, allowing users to charge electric vehicles during off-peak grid hours or when there is more renewable electricity available.
The new regulations also ensure that EV charge points meet specific device-level requirements, giving customers a minimum level of access, security, and information. Over-the-air firmware updates ensure the MaxiCharger is fully compliant with the Electric Vehicles (Smart Charge Point) Regulations 2021, providing users with a reliable solution for charging.
Learn more about current regulations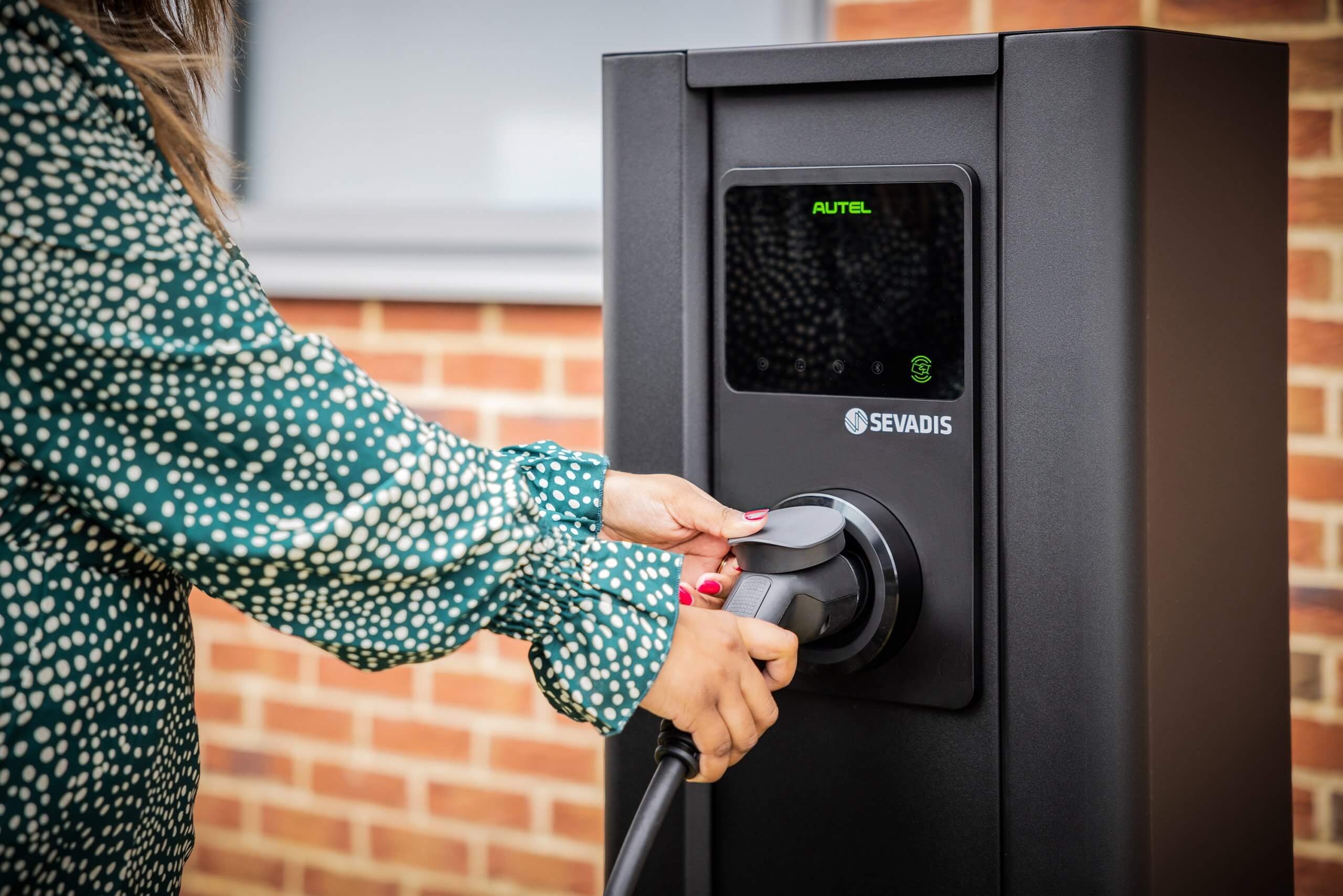 A Solution for All Locations
The MaxiCharger offers a modular solution for electric vehicle charging, allowing businesses and end users to choose how they want their charge points to be installed.
Electric vehicle drivers and landlords installing the MaxiCharger for home use can opt between a wall- or pole-mounted solution, offering them the flexibility to choose the charging point that best fits their space.
Businesses and organisations also have the option of a wall-mounted MaxiCharger. However, offering robust and hardwearing multiple vehicle EV charging solutions, the MaxiCharger Pillar is becoming increasingly popular in commercial applications.
EV charge point operators can opt for different charging power outlets depending on the needs of the business. The MaxiCharger offers up to 4-way charging for businesses, with different charging speeds available from one Pillar. E.g. the 3-way MaxiCharger Pillar offers charging speeds of 7.4kW, 11kW, and 22kW.
Integrated Back-Office Management Systems
The MaxiCharger can be integrated with any OCPP smart back-office management system, making it the ideal electric vehicle charging solution for both domestic and commercial applications. Compatible with the Sevadis Cloud, Monta, and Fuuse, charge point operators and electric vehicle drivers can recharge electric vehicles with the MaxiCharger using their smartphones and/or allocated RFID cards.
For businesses, a smart back-office management system integration offers the potential to generate extra revenue alongside additional features such as consumption monitoring, fleet management, various billing capabilities, and more.

Easy to Install & Configure
Complete with built-in PME fault detection for single and three-phase units, the MaxiCharger was designed for ease of installation. Eliminating the requirement for an external earth electrode/rod decreases installation time and costs – and the built-in PME fault detection offers a safe solution for the installer and end user.
Configuring the MaxiCharger is an easy, step-by-step process guided by the MaxiCharger's user-friendly smartphone app.
For more information about the award-winning MaxiCharger, click here.