What is the London Plan 2021?
London is home to almost 10,000,000 people and attracts 30,000,000 visitors from across the globe yearly. As a cosmopolitan centre and one of the most influential cities in the world, London is constantly developing and growing through strong and forward-thinking initiatives and strategies.
The London Plan is the Spatial Development Strategy (SDS) for Greater London and acts as an overarching framework for how the city will grow over the next 20-25 years. The London Plan 2021 is central to overcoming the big issues that London faces and aims to make a significant positive impact on the lives of every Londoner through 'Good Growth'.
What is the purpose of the London Plan 2021?
The London Plan is an integrated economic, environmental, transport and social framework for the development of London. It will inform planning decisions throughout central London and the greater boroughs with a strong focus on sustainability. The main focus is to unify local authorities to work toward related goals and outcomes. Under the legislation set up by the Greater London Authority (GLA), The London Plan 2021 covers the following areas of strategic importance:
Economic development and wealth creation in Greater London
Social development in Greater London
Improvement of the environment in Greater London
The London Plan covers 47 opportunity areas, contains 102 policies and outlines some huge goals for the city concerned with affordable housing, combatting climate issues, accessibility, equality, and industrial development.
What does the London Plan cover?
The London Plan is an extensive publication and covers developments from opportunity areas to town centres; health and social care facilities to sports and recreation; and suitable business spaces to world heritage sites and everything in between and beyond for the city. The London Plan covers all of these individual elements within carefully set out categories (e.g. economy, housing crisis, heritage and culture).
Many procedures must be developed and infrastructure must be established to succeed in achieving large goals e.g. introducing more natural elements into the city relies on maintenance, preservation and development of green spaces.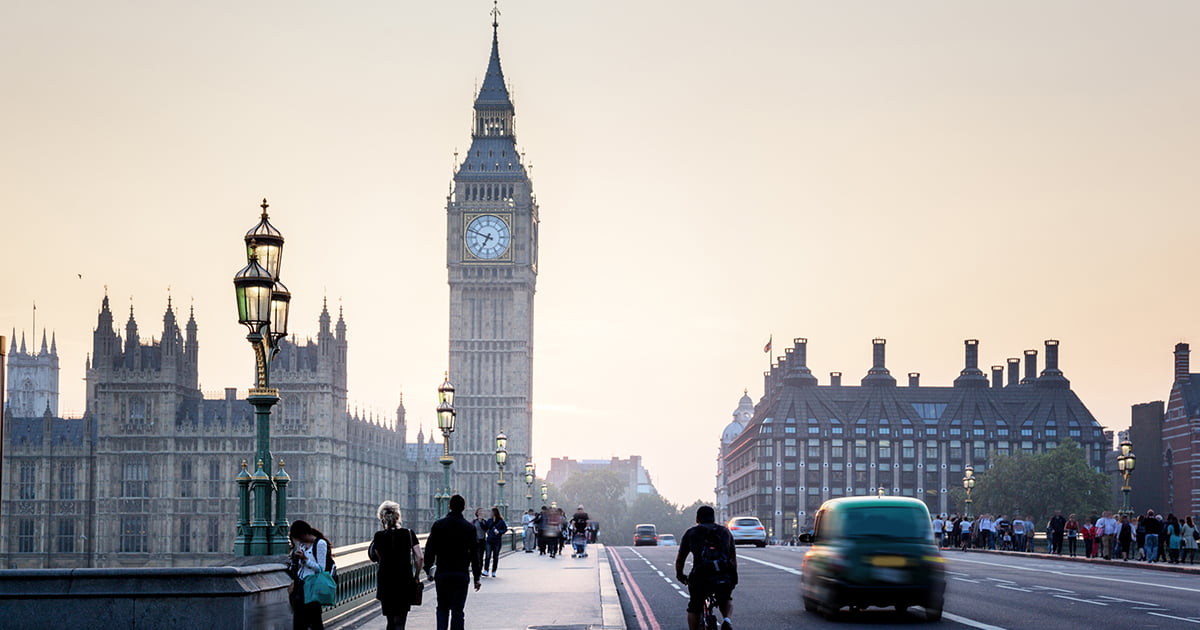 The London Plan and electric vehicle charging
Electric vehicle charging infrastructure features heavily in the transport strategy section of the London Plan. The progression toward a cleaner future relies heavily on increased numbers of electric vehicles and the London Plan (as well as other government incentives and schemes) will ensure the infrastructure is installed to support electric vehicle owners and their demands.
What are the London Plan strategies for electric vehicle charging and charge points?
Residential parking
All residential car parking spaces must provide infrastructure for electric or Ultra-Low Emission vehicles.
At least 20 per cent of spaces should have active charging facilities, with passive provision for all remaining spaces.
Office parking
All operational parking must provide infrastructure for electric or other Ultra-Low Emission vehicles, including active charging points for all taxi spaces.
Retail parking
Where car parking is provided at retail development, provision for rapid electric vehicle charging should be made.
New or re-provided petrol filling stations should provide rapid charging hubs and/or hydrogen refuelling facilities.
Hotel & leisure parking
Sevadis are here to support London and Good Growth
The London Plan 2021 aims to make London a better place for all of those that live there and visit the city. At Sevadis, we know the importance of electric vehicle infrastructure and we provide high-quality and reliable charging points that meet the demands of electric vehicle drivers, contractors, workplaces, specifiers and the planet.
If you need support for your plans and projects, Sevadis are prepared with industry-leading solutions and a team of EV experts. Contact us today and let's support Good Growth and a better future together.
Published 04/05/2021